Yea, "imagine" is right…Monsanto seems to think they can pledge more sustainable agriculture and we won't notice all the harm they have done to the worlds food supply. "That's sustainable agriculture. And that's what Monsanto seeds are all about." Um, no – it's not.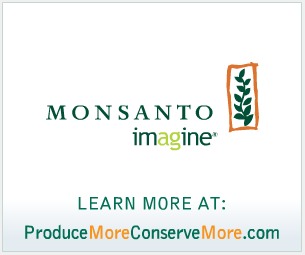 Talk about greenwashing. There is a great campaign called Millions Against Monsanto, which details a few important things that can highlight just how concerned they are with sustainability…
Monsanto's Agent Orange: The Corporation Continues to Refuse Compensation to Veterans and Families for Exposure to the Toxic Chemical
Monsanto Hid PCB Pollution for Decades
Monsanto Brings Small Family Dairy to Court
Taxpayers Forced to Fund Monsanto's Poisoning of Third World
Yep, sounds like they are concerned with the environment…
David is the publisher and editor of The Good Human. He has been writing online about environmental issues since 2006. You can follow him on Twitter at
@thegoodhuman
.
Like this post? If so, please consider subscribing to my full feed RSS. Or, if you would prefer, you can subscribe by Email: