Proctor & Gamble's new ad slogan is "Future Friendly", but when looking at the products they are branding with it, you have to wonder who exactly runs their ad division – a hired team of greenwashing experts? Non-recycled content toilet paper and paper towels, Swiffer sweepers, chemically-scented body sprays, Febreze, disposable diapers, deodorant with aluminum in it, petroleum-based dish soap… the list goes on… and on… and on. In the paper on Sunday, there was a 32 page insert about how they are Future Friendly and that by buying the products listed you would be investing in a better tomorrow. They even featured a young girl carrying a reusable grocery bag. Oh how green! But if you look at the contents of the bag, that sure looks like a spray bottle full of Febreze sticking out of the top. Yep, a container full of chemicals sure is "Future Friendly". That is, if your future tends to be one full of nausea, vomiting, and/or diarrhea.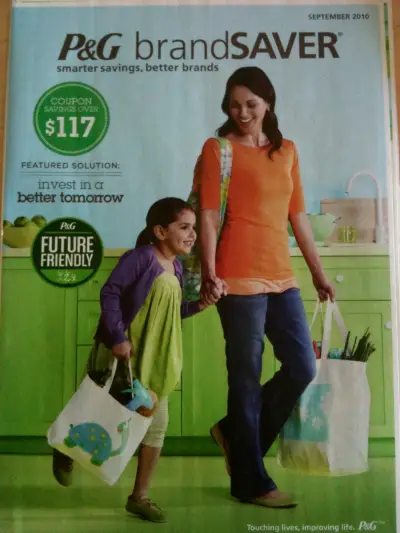 Please, Proctor & Gamble, tell me how any of the stuff that you sell is in any way, shape, or form "Future Friendly". I would love to hear the rationalization…
David is the publisher and editor of The Good Human. He has been writing online about environmental issues since 2006. You can follow him on Twitter at
@thegoodhuman
.
Like this post? If so, please consider subscribing to my full feed RSS. Or, if you would prefer, you can subscribe by Email: