November 04th, 2010
23 year old Emily Cummins has invented a solar-powered fridge currently being used in Africa. It uses zero electricity to keep the contents at 43 degrees. Isn't it amazing what some people do?
The solar-powered fridge, which she designed while still a schoolgirl, is now helping families in Namibia, South Africa, Zambia, Botswana and Zimbabwe.

It works through evaporation and can be used to keep perishable goods such as milk and meat cool for days.

Without using any power, temperatures stay at around 6C.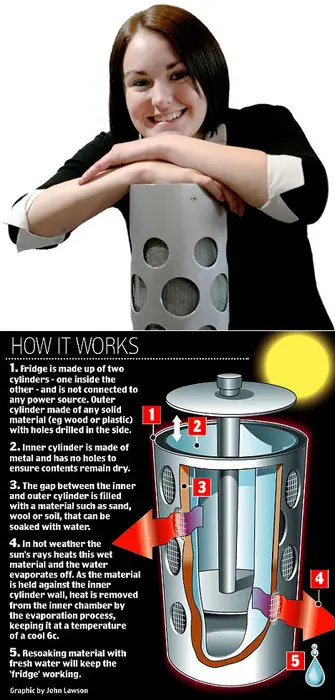 via Daily Mail
Like this post? If so, please consider subscribing to my full feed RSS. Or, if you would prefer, you can subscribe by Email: