11 Uses For Cardboard Toilet Paper Tubes
----------- Sponsored Links -----------
----------- Sponsored Links -----------
While some people may already be buying the new "tubeless" toilet paper, most of us continue to buy the kind with the cardboard tubes in the middle. (And really, that tubeless kind called Scotts Naturals is only 40% recycled paper, so please don't buy it. Buy 100% recycled content toilet paper instead.) But at the end of each roll, what do we do with the tube? We throw it in the recycling bin, of course! However, there may be a few uses around the house for these cardboard gems that can keep them out of the recycling stream for a while, and here are a few to get you started.
Create pencil or pen holders by taping one end shut
Make a knife sheath for camping
Put them in your compost bin
Store string by cutting a notch into each end of the tube
Tape 2 tubes together side by side, making pretend binoculars for the kids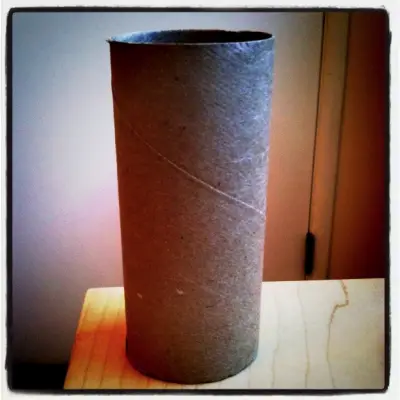 Use as kindling to start a fire in your fireplace
Store pantyhose in your drawer to keep them from getting snagged
Store Christmas lights until next year
Collect a bunch of them and let your kids try to build things with them
Cut tubes into shorter lengths and use for seedlings
Use several inside your boots or shoes to help them keep their shape
What uses have you found for those cardboard toilet paper tubes? Let us know in the comments!
----------- Sponsored Links -----------
----------- Sponsored Links -----------