5 Tips for Landing a Green Gig
----------- Sponsored Links -----------
----------- Sponsored Links -----------
Looking for a green job? I know – it's hard to find any job in this economy. But don't lose heart. Believe it or not, what I see happening out there is that job seekers who are looking for a specific type of job in a specific niche are more likely to find something – and when they find it, it's more likely to be something that they are happy with in the long term. Job searchers who are desperately looking for a job, any job, unfortunately, are the least likely to find it – and when they do find work, it often ends up being the soul-searing mind-numbing work that nobody else wants. So, chin up – stick to your values and put your heart into your job search. If that means that you are going to hold out for a green job, then I say, more power to you – and here are some insights you may want to keep in mind:
1. Now that you've narrowed your job search to green employment, narrow it even more
There are a lot of green jobs out there – more and more, in fact, as companies began to view greenwashing as a technique they can use to attract more applicants. Consider the following questions: how green a job do you want? Is an office recycling bin enough for you? Or do you want the company to provide an organic garden where you can work on your lunch hour? Be as detailed and specific as you can as to what you are looking for. In other words, make a list.
2. Be clear about what you have to offer a green employer.
Once you've made your list that encompasses your vision of what you are looking for, make another list – the one that explains what you have to offer an employer who is serious about his or her commitment to the environment. How do you show your personal commitment to the environment? Have you taken actions to reduce your own carbon footprint? Do you volunteer for a sustainable living organization? Do you have specialized education related to energy efficiency or habitat renewal? Make your list as comprehensive as you can, and refer to it when you are writing cover letters for resumes that you are sending out. Then keep your list in mind when you go out to interviews.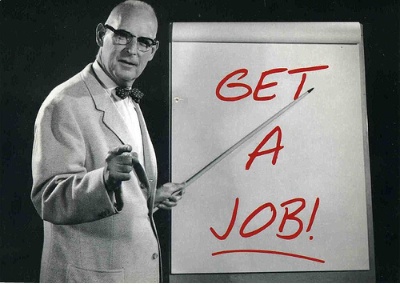 3. Activate your personal and work networks.
This is true, of course, when you are beginning any job search, no matter what kind of job you are looking for. But it bears repeating when you are looking for something special. Once you have talked to everyone in your personal networks, you may want to broaden your networks, by getting involved in green networking organizations, such as the Clean Economy Network, Green Business Networking, or Sustainable Business.com.
4. Watch for news stories related to green businesses in your local area.
In fact, people don't often realize it, but this insight also applies to all job seekers. When you are looking for work, it's advisable to keep track of business news, especially, but also news in general. You never know when a news story will relate to the kind of job that you are looking for. Moreover, sometimes businesses are featured in the news because of green initiatives. If you follow the news, you might still have those businesses filed away in the back of your mind when you happen to see a job posting from one of them (even if the job listing doesn't say anything about the company being green). Then you'll have one more possibility that you can apply for – a position that you might not have realized had anything to do with the environment if you hadn't followed the news. Surprisingly enough in these days of greenwashing, many companies still don't advertise or make a big deal out of the fact that they have green policies.
5. Watch out for companies that are engaging in greenwashing.
Just as many businesses don't advertise their green commitments, many others advertise green commitments that aren't very far-reaching or that, when you take a closer look, do little if anything to reduce the company's carbon footprint. What those companies are really doing is using claims of environmentalism as a marketing ploy, purely for advertising purposes. Don't be fooled. Do your homework and find out the truth.
Good luck in your green job search. And don't be afraid to wear your ideals (green or otherwise), along with your heart, on your sleeve when you go in for an interview. Your ideals are part of what make you who you are – a unique person, different from every other person who walks in the door looking for a job.
Photo by apenny
----------- Sponsored Links -----------
----------- Sponsored Links -----------