Airdrop Harvests Water From Air During Drought
----------- Sponsored Links -----------
----------- Sponsored Links -----------
Something like this could really improve the lives of millions of people around the globe. This year's winner of the James Dyson Award is Edward Linnacre, a student at Swinburne University of Technology who devised a solution for collecting moisture out of thin air in arid climates or during times of drought. Edward received £10,000 for winning the award and a further £10,000 was given to the winner's university department.
The "Airdrop" was created in response to poor agricultural conditions in Australia as of late. It works by using a turbine to drive air underground where it reaches 100% humidity and the temperature of the soil — and thus produces water which is pumped to an underground tank for storage. The concept is designed to be low-tech and solar powered, meaning it could be used almost anywhere in the world to help harvest water for crop irrigation, regardless of climate. The costs would be minimal to make the Airdrop available to millions of people, and it could change lives for the better almost overnight.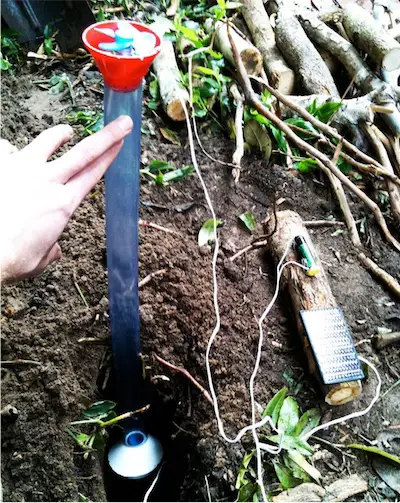 Check out a video of the Airdrop:
Let's hope the Airdrop gets more funding and we start seeing it being delivered far and wide to help feed the hungry residents of earth living in desolate, arid climates where growing food is an arduous process.
via CoolHunting
----------- Sponsored Links -----------
----------- Sponsored Links -----------