Announcing The Winners Of The Envirosax Reusable Bags.
----------- Sponsored Links -----------
----------- Sponsored Links -----------
Congratulations to the winners of the 2 Envirosax kids reusable bags!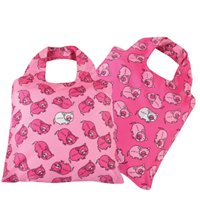 The winner of the pink pig bag, Christina, had this to say – "My kids would be thrilled with either one! The Envirosax I use for shopping are a bit too big for my little ones to carry so these would be perfect. They love to help, and why not encourage eco-friendliness from the start?! My kids and I never leave the house without something we need to haul around and having their own special bag that they can carry would be a great help to me too."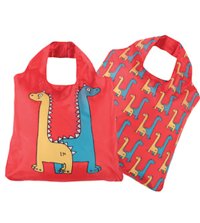 The winner of the dinosaur patterned bag had this to say – "I know my son would love the dinosaur envirosax. His mom and I are always teaching him the importance of the 3 Rs and about doing all he can to lessen his negative impact on the environment. When we go shopping, he almost always reminds us to grab the "greenie" bags from the trunk. I think having a specialized one of his own would make him super happy."
You will be receiving an email from me regarding this, so please reply with your mailing address so I can get these bags out to you. And thanks to Envirosax for letting me give these away!
----------- Sponsored Links -----------
----------- Sponsored Links -----------