Apple Announces New Thin, "Green" Laptop – Will You Bite?
----------- Sponsored Links -----------
----------- Sponsored Links -----------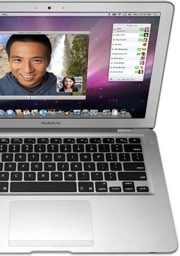 I will admit it – I am one of those Mac evangelists that PC people hate. I got my mom to switch and she swears they are easier to use and have less problems than her old PC's did. I won't say anything bad about PC's because everyone has their own preferences and I try to respect that, but I do prefer Mac's ever since the Apple IIc was out when I was a kid. Anyway, yesterday Apple came out with their new laptop computer, the MacBook Air. Stupid name, I know…but I guess it's because it is all about being wireless and not being tied to anything. But I still think it's a dumb name.
So why is this laptop being mentioned here? Because it might just be the "greenest" computer available today. First off, Apple enclosed the entire thing in aluminum, which is recyclable at the end of it's life. Since most laptops are at least 50% plastic, this is a good thing. Also, the screen is backlit by LED lights which saves a ton of energy, and has a mercury-free LCD display with arsenic-free glass – the first one ever.
The keyboard is bromide and PVC-free, the packaging is minimal and recyclable, the internal cables are PVC-free, and it meets ENERGY STAR requirements. All sounds good, right? Well, as for the environment, it looks like they hit a home run. However, there are some things you should know about, and it seems that there are quite a few people complaining about some of these issues already.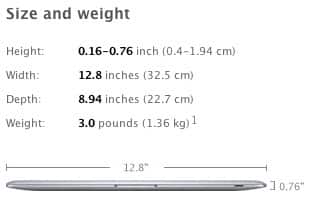 First off, the battery is not user-replaceable. I personally don't have a problem with this, but a lot of people do. Apple does say they will do it for you for free, so that kind of negates that point. (You still have to buy any replacement though). It does not have an optical drive – so no CD's or DVD's – but again, I don't really buy or use CD's anymore, and if I wanted a movie or CD on this computer I could just access the file off my MacPro. And that is what Apple wants you to do – they have made it possible to access any media off any other computer. So if you have software on DVD you want to install on the MacBook Air, you do need to have access to another computer. Not a problem in my house. Also, there is only one USB port, no Firewire ports, and no ethernet connection. Thus, the "Air" part of the equation – Apple wants you to do everything wirelessly. Overall, I love this new computer and think it will work well for the majority of people who need thin and lightweight laptops. Add in the environmental aspects, and it looks even better. Check it out at Apple.com.
----------- Sponsored Links -----------
----------- Sponsored Links -----------