Book Review & Giveaway: The Trouble With The Alphabet.
----------- Sponsored Links -----------
----------- Sponsored Links -----------
This giveaway has ended. About a month ago, I was sent a book called "The Trouble with the Alphabet: Through The Eyes Of Innocence
" by Caryn West, which takes a look at human rights violations and children's issues around the globe. I have to be honest and say that I was expecting a children's book when I agreed to check it out, but this book is far from a book for young children to read alone. In the book, each letter of the alphabet (thus the title) represents a country where these kind of problems exist, and there is a corresponding poem that relates to those issues in that country through the eyes of a child.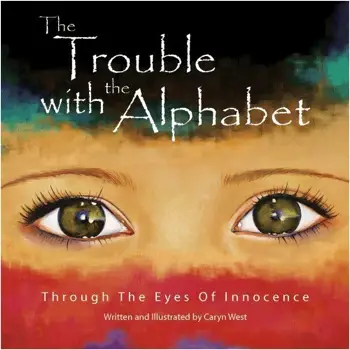 At first I was a little taken aback by some of the messages, as I was not really sure where the book was going with them. But then I saw that after each letter/issue/country, there is some information on what is going on in that country, what humanitarian groups are working to make things better, and advice for how you can help out as well. It is a visually stunning book, and I couldn't help but read through the entire thing, trying to absorb what others on earth go through every single day that we don't often think about. From women's rights in Afghanistan all the way to the rampant corruption in Zimbabwe, this book hits on so many issues it's hard to pick one to focus on or decide which is the most pressing. At the end of the book, the Universal Declaration of Human Rights (adopted in 1948 by the General Assembly of the United Nations) is printed in it's entirety, and it's quite a declaration to read though. Also, the book is manufactured using wind energy, partially recycled, 100% forest-managed paper and over 50% vegetable-based inks, and for every tree used in the manufacturing of the book, two trees are planted in Afghanistan or other war-torn countries by Roots of Peace. This organization ensures that the land is first de-mined and safe. Then fruit and nut trees are planted and the people are taught how to cultivate the crops. This sustainable and socially responsible way of book-making is in keeping with the book's message of activism. It really is a touching book that any family could benefit from reading and discussing.
And that's where you guys come in – I have 2 copies I want to give away to readers of The Good Human.
----------- Sponsored Links -----------
----------- Sponsored Links -----------