Being green with water means drinking tap water whenever possible. At home that means drinking from a washable glass, but how about when you are on the move? Buying bottled water simply makes no sense – provided you don't live in a country where the drinking water is unsafe. As well as being ridiculously expensive to buy, bottled water it is virtually the same as what comes from your tap anyway, and the environmental impact is huge.
Yet, tap water costs 240 to 10,000 times less than bottles water. Unlike the bottled water companies, many municipal utilities test tap water hundreds of thousands of times a year and report their results to state and federal agencies. Shockingly, 24% of bottle water is actually just repackaged tap water ~ Vapur Website
You can always filter the water from your tap – that is your choice entirely. There are many options and various benefits.
But that is not the point of the article. We want to look at reusable water bottles, and the choices that are available to you. Can't you simply re-use the water bottle you picked up at the gas station yesterday?
We want to explore all of the options so that you can make an informed choice about how you hydrate on the run.
Types of Reusable Water Bottles
Disposable PET Bottles
The worst choice of water bottle is the kind that you only use once – the PET (polyethylene terephthalate) bottle that you find in convenience stores, gas stations, etc. These are the 'disposable' ones, used to sell water, soda or juice. This kind of plastic has been proven to leach DEHP (Bis(2-ethylhexyl)phthalate) after repeated use and is a probable carcinogen. This is especially true if you wash them in a dishwasher. They can also harbor bacterial growth inside any cracks and crevices inside the bottle, which is not great for your health either!
Last year, people dumped thirty-eight billion water bottles into landfills worldwide. Bottled water production consumes over one thousand times more energy than tap water. Bottled water production also consumes water itself: to produce one liter of bottled water, one must use up three liters of tap water. According to the Pacific Institute, from start to finish bottled water consumes between 1100 and 2000 times more energy than does tap water.

The unreal facts of bottled water:

~ Sixty million plastic bottles end up in American landfills daily.

~ Thirty-eight billion water bottles are discarded into landfills every year.

~ Last year, consumers spent $15 billion on disposable bottled water.

~ Bottling water has produced more than 2.5 million tons of carbon dioxide.

~ It takes three liters of water to produce one liter of bottled water.

~ Consumers use 1.5 million tons of plastic for water bottles each year; less than 5% of this plastic waste is recycled.

~ You can get approximately 450 gallons of tap water for the price of one bottled water.

~ Producing the bottles for American consumption required the equivalent of more than 17 million barrels of oil, not including the energy for transportation ~ Hydros Website.
Polycarbonate Bottles
The next type is the standard plastic reusable water bottle available at most stores. They are typically made from thermoplastic polymers – otherwise known as polycarbonate. Polycarbonate is also used in the manufacture of CDs, iPods, sunglasses, computer shells, and almost everything else made from plastic. The worry is that polycarbonates have been proven to leach BPA, a synthetic hormone that can disrupt hormones (particluarly estrogen) and cause prostate cancer.
Bisphenol A, otherwise known as BPA, is a chemical compound primarily used to harden plastic. While the industry that makes BPA says that it is safe, there have been several reports lately about how it could be toxic to the human body because it mimics the sex hormone estradiol when exposed to high temperatures and/or certain dish detergents. ~ The Good Human
This is not generally a problem for other plastic products that we don't use to contain our food and drink. But what is a real concern is the fact that most baby bottles are made out of polycarbonate. When these are used to heat up milk the BPA could be leaching in at an even higher rate than normal.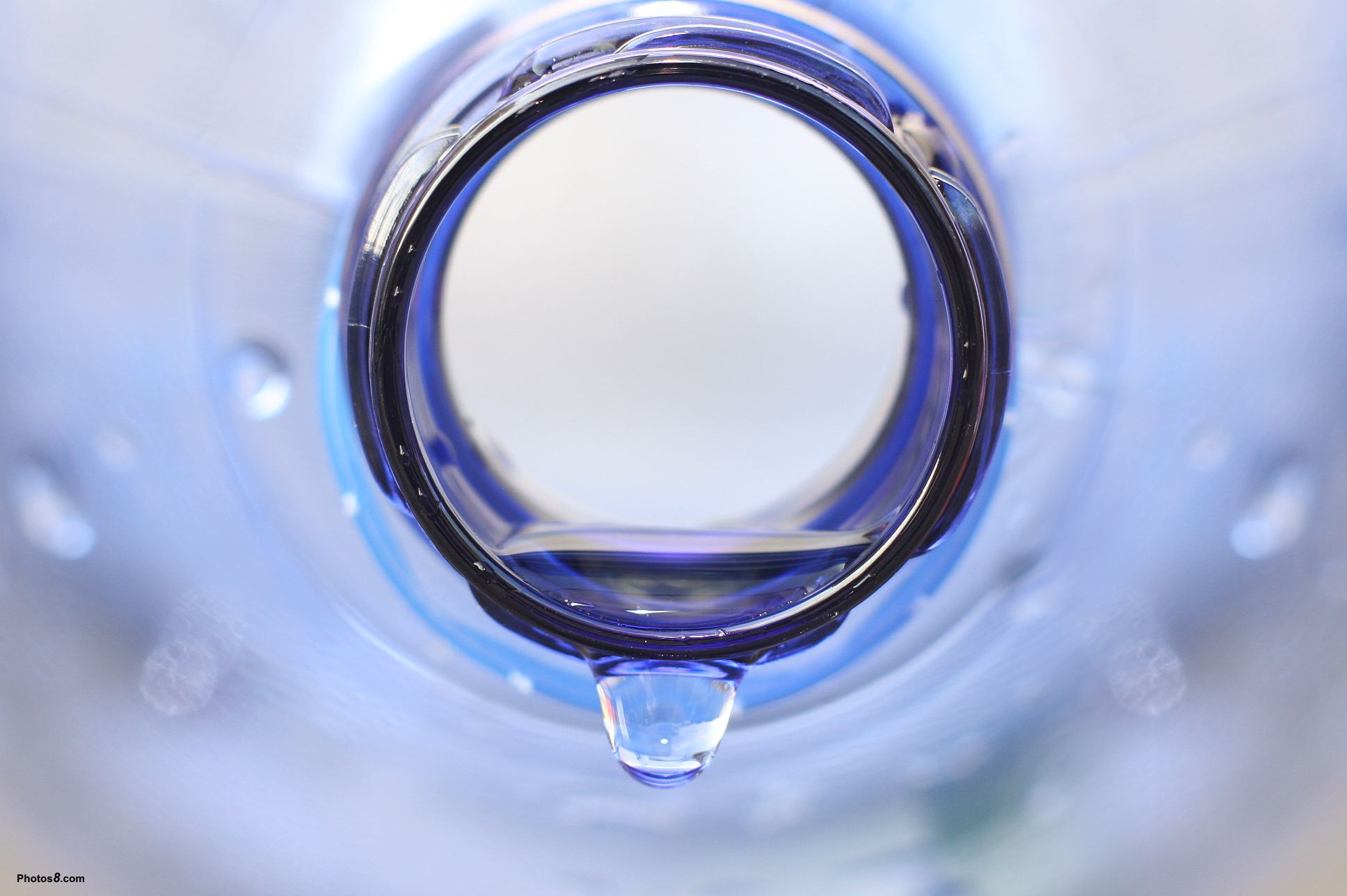 BPA-Free Plastic
It is possible to find plastic bottles that are BPA free – although be aware that some still use BPA in linings etc. An eco-friendly option in this range is the Vapur flexible water bottle. These make carrying water easy and convenient. The bottles can be rolled, flattened or folded when they are empty – so no more bulk in your bag once you have finished. This removes the temptation to opt for a disposable bottle. About 87% lighter than typical rigid bottles, the slim, flexible Anti-Bottle only packs water weight. It also uses less energy to make and transport than rigid bottles, so not only is the Anti-Bottle light on your load, its environmental impact is also pretty "lite." Vapur now has multiple product lines of Anti-Bottles, ranging from the highly-technical Element to the Quencher line for kids.
Vapur's bottles are freezable and highly durable – and 1% of all sales are donated to help the global water crisis, through the company's 'Drops of Hope' campaign.
Vapur has created a community-giving program called, Drops of Hope. Partnering with likeminded companies and organizations, Vapur aims to make disposable bottles obsolete and clean water more accessible than ever. Through Drops of Hope, Vapur annually donates thousands of bottles to charitable groups all over the world ~ Vapur Website
Water Filtering Bottles
It is possible to purchase water bottles with an in-built filtration system. You simply fill from the tap and chemicals and bacteria are filtered out. Hydros offer one such bottle which filters your water in just 20 seconds. Plus, one dollar from each bottle purchased is donated towards sustainable water infrastructure projects.
Hydros is more than a bottle, it is the movement to fight the global water crisis

Part of the proceeds from each purchase helps fund sustainable water infastructure projects

Together with Engineers Without Borders, we bring clean water to those who need it most
Glass Bottles
Glass bottles are certainly a safer choice for your health than plastic bottles – they can be cleaned thoroughly and do not leach chemicals into your water. But – being glass, they are heavy and fragile, and it is not recommended that very hot or cold liquids are stored in them. Some companies have come up with a solution for the issue of breakage, by fitting a silicon sleeve over the glass.
The bonus with glass bottles is that they are completely 100% recyclable.
Aluminium Bottles
Aluminium reusable water bottles are a great choice. These are quite durable and very light weight – but they are expensive. One thing to be aware of with these, is that some companies use BPA in the interior lining.
Sigg – one of the most popular aluminum bottle manufacturers lost many customers when it was revealed they their lining also contained the controversial chemical. This has since been changed.
The liquid based liner, as was with our previous powder based liner, is manufactured using BPA-FREE and PHTHALATE -FREE ingredients and insures there is no leaching, metal migration, and taste transfer. All one tastes is the beverage put in to the bottle.
Stainless Steel Bottles
The best way to get your daily dose of water on the go, in my opinion, is a stainless steel reusable water bottle. It is a little heavier than aluminium, but that is a small price to pay for reliability. They do not leach chemicals and they very are sturdy – it would be a challenge to break or crack one. Stainless steel does not interact with whatever product you are consuming – even when exposed to UV sunlight. Your water will always tastes good out of one of these bottles. Plus they can stay reasonably cold for a little while. They are durable and reliable, a great permanent choice for a water bottle. Check out Kleen Kanteen who are a trusted stainless steel bottle manufacturer in the US.
"At Klean Kanteen, our commitment to you and the planet drives everything we do. From our stainless steel creations to the company we keep, we are firmly fixed on the task of making healthy, high-quality goods that will faithfully replace a lifetime of single-use items. Our hope is that you will go forth and re-use our products for years and even decades to come. One cup, bottle, and container at a time adds up… to big results." – Jeff and Michelle
Another great choice is a bottle by MiiR. These stainless steel bottles are said to keep your hot drinks hot and your cold drinks cold.
Designing products that empower our customers to get out and live active, connected lives, while empowering others to rise above poverty, is our company's tireless pursuit. ~ MiiR
Sale of every bottle and hydration unit purchased from MiiR is donated to provide one person with clean water for an entire year, or to provide a bicycle for a person in need through their partnership with One Day's Wages.
One Day's Wages (ODW) is a grassroots movement of people, stories, and actions to alleviate extreme global poverty. Consider the impact of your one day's wages…
Maybe the top of the list should be the Thinksport LIVESTRONG Insulated sports bottle. It is a double-walled and vacuum-sealed stainless steel bottle, which keeps the contents hot or cold for up to 12 hours. Purchasing this product will also help a great cause. LIVESTRONG's guarantee a minimum investment of $1.5 million to fight against cancer.
With a team of physicians and scientists focused on the latest chemical and biological science, Thinkbaby and Thinksport continue to lead in the usage of safe materials for consumer products. Our efforts are further energized by working with both our leading child advocacy partners and like-minded individuals who seek alternative products. ~ ThinkBaby and ThinkSport Founder Kevin Brodwick
Safety With Reusable Bottles
No matter which water bottle you choose (except the PET), one of the biggest concerns is bacteria. The shape of the bottles makes them difficult to clean – and so most people simply rinse them out and reuse.
Whether you use plastic, glass or metal, bacteria inside can contaminate your water and make you very sick – so be sure to wash them out properly with soap and hot water – using a bottle brush, and where possible run them through your dishwasher. Allow the bottles to air dry completely before using again.
Some bottle designs have a top and bottom that screw off to make cleaning easy.
Conclusion
Resusable water bottles are the way forward! They are far better for the environment for one thing – no more PET packed land-fills – plus they allow you to control the water you drink. You can know where it is coming from and make the decision to filter. You can make a green choice and safely stay hydrated on the move!