South Africa is a country rich in diversity. It is a marriage of different people speaking with different accents with a mingling of various cultures providing for great food, art and craft. They are friendly, sunny people living in a breathtakingly stunning country. This is a country packed with anything and everything you need. Want mountains? They've got it. Want snow? They've got it. Want subtropical weather and plants? They've got it. Want to see wild animals in their natural habitat? You can. Want to eat traditional food made by Indians? You can. Want to ski and lie on the beach in paradise? You can do it. The list goes on and on.
Because many people are not entirely aware of the happenings of South Africa and just what a fantastic country it is, I thought it would be interesting to hear a few fun facts about the country.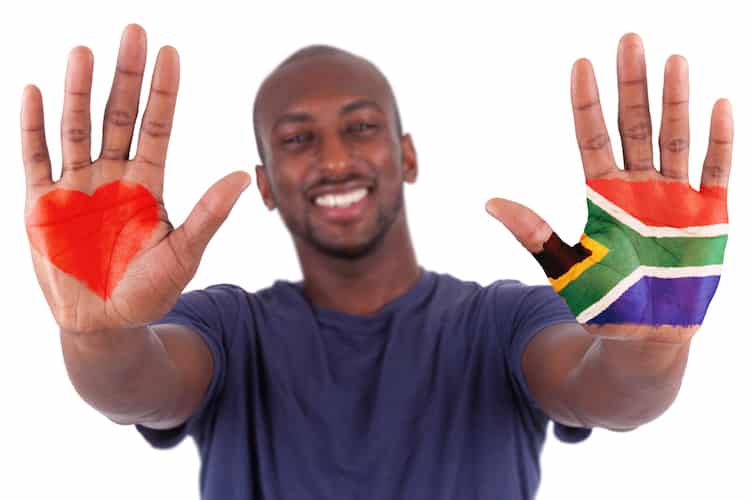 South African Fun Facts
South Africa is the only country in the world that has produced two Nobel Peace Prize winners from the same street. The prizes went to Nelson Mandela and Archbishop Desmond Tutu for their work in the peaceful disarming of the apartheid regime.
South Africa has the most diverse fossils of early dinosaurs.
The country of Lesotho is entirely landlocked within the shores South Africa. Many believe that Lesotho should be part of South Africa rather than its own country.
They are the second largest producers of fruit. Furthermore, they are ranked first in the world for their floral kingdom, being home to the smallest succulent plants to the largest Boabab trees.
In terms of fitness and races, South Africa is home to one of the world's largest open water swim, known as the Midmar Mile, and ultra-marathon, known as the Comrades Marathon.
South Africa was the first country to develop coal-to-oil technology.
South African has 11 official languages, they are; English, Afrikaans, Zulu, Xhosa, Tsonga, Venda, Ndebele, Swazi, Northern Sotho, Sotho and Tswana.
South Africa is rich in mining and minerals. They are considered the world's leader with nearly 90% of all the platinum metals on earth.
South Africa is made up of 9 provinces. They are: KwaZulu Natal, Gauteng, Western Cape, Eastern Cape, Northern Cape, North West, Mpumalanga, Limpopo and the Free State.
Believe it or not, but the very first heart transplant occurred in South Africa in 1967 and it was successful.
And on a light-hearted note, South Africa is probably the only country in the world whose President cannot read numbers. Watch the video here.
Unfortunately however, as with most countries, there is often a dark shadow-side. This easy, sunny and happy marriage of diverse people wasn't something that formed effortlessly overnight. It took a terrible history of apartheid and tons of reconciliation to get to where they are today. Just like any marriage, the people of South Africa have had to work at their difference, learn to make compromises, and forgive one another for offences.