Pollutants such as black carbon, methane, hydrofluorocarbons, and tropospheric ozone negatively affect air status, food nutrition, water, and the industrial protection of the environment. These damaging effects can also significantly compromise public health, agriculture, and the ecosystem.
It is a worldwide issue; we are all well aware that not just one or a few countries can resolve such an alarming issue. The effects and the damages are inevitable not unless everyone will help in resolving the issue.
The David Suzuki Foundation is a widespread, multilinguistic, not-for-profit organization headquartered in Vancouver, with branch offices located in Toronto and Montreal. If you want to understand and take part in the movement for climate change, you're reading the right post.
Who is David Suzuki?
David Suzuki, the co-founder of the David Suzuki Foundation, was a faculty constituent from 1969 until 2001 at the University of British Columbia. He launched a children's show on Suzuki on Science, followed by a radio program called Quirks and Quarks, and hosted Science Magazine from 1974 to 1979.
From 1979 to 2002, Suzuki has been engaged in various hosting wherein he focused on building up interest about the real state of the world and called people's attention regarding this. It is our responsibility to ensure a sustainable community in view of the dangers to our well-being and the environment. He is also a notable advocate of renewable energy sources and the soft energy path.
It is no surprise that his series has been broadcasted in fifty countries. Another of his hit series, A Planet for the Taking, was awarded with the United Nations Environment Programme Medal. During that time, it also gained a huge viewership – an average of 1.8 million people for each episode.
According to Suzuki, the viewpoint of his series is mainly about the fact that we all possess an awareness of how valuable wilderness space is to our culture and that our boundless attitude must not worry. He pushes for a better intuitive change in regards to the natural wild habitat.
The Sacred Balance, a book published by Suzuki in 1997, was broadcasted on Canadian public television in 2002 as a five-hour mini-series. Suzuki also produced the documentary series "Yellowstone to Yukon: The Wildlands Project" in 1997 on the Discovery Channel, which focused on the Wildland Project by David Foreman. The project focused on building corridors in the middle of buffer areas and around large wilderness reserves as a way to sustain biological diversity.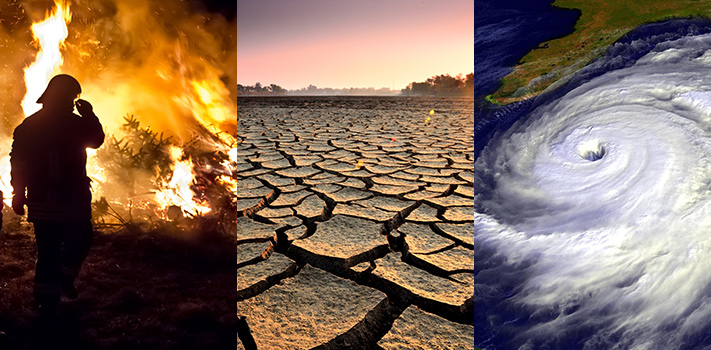 Spokesperson for Climate Change
For the past years, Suzuki was a strong-willed spokesperson with regards to the issue of worldwide climate shift. He is firm on his belief that the global climate shift is substantial and inevitable. Furthermore, an increasing number of scientists admits that the acts of the people are responsible for this.
The David Suzuki Foundation stated clearly on its website that the debate about climate change (whether it is real or not) is over and is in the past now. It validated the undeniable evidence that is continuously happening around the world, which is indeed happening at a faster rate than we thought it was.
Extreme changes in the weather
Alarming temperatures
Glaciers retreat over time
Emerging sea levels
The United Nations Intergovernmental Panel on Climate Change are among the scientists who believed that the actions of the people are responsible for climate change. They have come to the conclusion that human activities are responsible for global warming that is happening over the past 50 years.
Despite growing concurrence, Suzuki said that the people and the media, for many years, are dubious about science due to the climate change confusion. Only a few scientists claim that climate change does not merely exist and that humans are the root cause.
However, Suzuki opposed writing and focusing on the media and lawmakers (wherein they intend to delay climate change progress); the scientists who opposed them must be scrutinized instead. According to Suzuki's claims, these climate change deniers support and accept funds from coal and oil businesses (they tend to claim that global warming is just an assumption).
David Suzuki serves as an ambassador of an environmental organization (350.org), which promotes the reduction of carbon dioxide emissions as a remedy for climate change.
Suzuki had also received criticisms for having a lifestyle with a considerable carbon footprint. In response to this, he gave up travel overseas and chose to do video conference discussions to reduce his carbon footprint.
Biotechnology Contributions
Biotechnology is not what we think it is. Genetically bioengineered products (generally known as biotechnology products) are being stowed to our crops, medicine intakes, and worse, our food. Suzuki stated that these were not publicly discussed and it was also supported using government funding.
Suzuki iterated in a CP Wire article that any politician or scientist who claims that biotechnology products are harmless is entirely mad or deceptive. Suzuki explained in an interview that science, by conveying GMOs were safe, is actually dreadful science and that it is motivated by money.
As part of his foundation, "Understanding GMO" declares that the safety of GMOs is yet to be proven and there is increasing research that may validate the health concerns regarding the product. Nevertheless, certain associations and institutions globally have concluded that genetically speaking, these GMOs are harmless to consume.
Broadcasting Career in Canada
As a result of Suzuki's status as a television personage, prolific writer, environmental advocate, and being a Canadian scientist, Suzuki was able to start and establish quite an extensive broadcasting career in Canada and is well known as Canadian Broadcasting Corporation's host (which is a popular science tv series in Canada).
His book was later televised into a five-hour mini-series called The Sacred Balance (broadcasted in 2001). This is just one of his many achievements; he was soon overwhelmed with various honors and awards, which include:
Recipient of the respected E.W.R. Steacie Memorial Fellowship (at the age of 35)
Award for the "Outstanding Canadian Research Scientist
The Order of the Canada officer, Canada's most reputable award in 1976, (which later escalated in 2006 to Companion status)
Bestowed the UNESCO's Kalinga Prize in 1986
The Order for British Columbia in 1995
The Canadian Broadcasting Corporation's viewers have chosen Suzuki as one of the top 10 Greatest Canadians.
David Suzuki Foundation

The David Suzuki Foundation originated from the unique stir of paradigm shift. The foundation respects the environment and as good human's it is our responsibility to take care of the environment.
The movement started when more than 17,000 people addressed messages to David Suzuki, seeking approaches to prevent the threatening environmental disaster. Initial plans revolved around:
sustainable fishing
agroforestry
endangered biological species
biopesticide
distribution of sustainability
Foregrounds involved global master plans and various projects operated alongside Indigenous inhabitants on the west coast of Canada. The David Suzuki Foundation has grown to be Canada's highly trustworthy environmental organization, with its account of achievement in developing resolutions to worrisome dilemmas of the environment.
The DSF's work follows three consequential points: environmental rights, protecting biodiversity, and climate resolutions. As we are all part of nature, they always work by providing validated evidence. The foundation empowers humanity to take part in the environmental difficulties that we are inevitably facing
With thoroughly validated research evidence, approach analysis, literacy, and community empowerment, DSF aims to sustain and safeguard the natural habitat and build sustainability. Non-profit and community groups, governments, companies, and individual people are all collectively involved. Their hard work is well-supported by individual contributors, foundation grants, and various company aid.
Climate Solutions
Climate change is probably one of the most difficult issues of our present day. Luckily, we have resolutions to actively diminish climate-derange discharge. Communities can strive to have better air quality, stronger communities, and a stable environment in Canada.
Data has revealed that this issue is crucial; thus, politicians must move with a greater sense of urgency. Doing something for the climate disaster may still be difficult at this time, but fear not, we can do it. We could start by ensuring everything doesn't get more critical than they already do. They estimated that almost 60% of global power can be fulfilled by solar and wind by 2040.
Biodiversity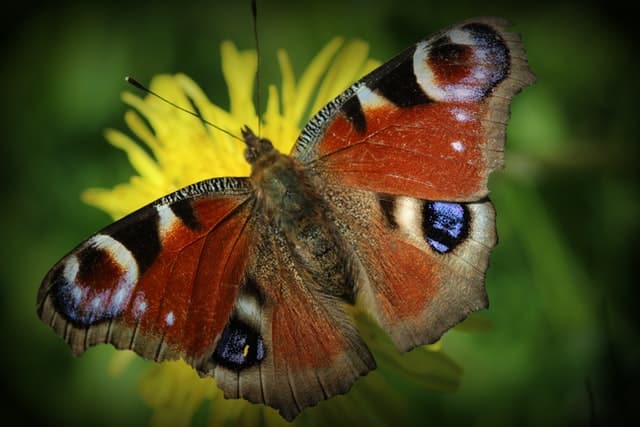 Diversity builds the ecosystems; which humans rely on. Although they intercross, the ecological crisis drives species to extinction, and climate disaster can't be entirely avoided. Uncontrolled agricultural and livestock production creates disaster crises that contribute to climate change. On the other hand, the climate crisis promotes greenhouse gases – which people release into the environment.
Defending habitats (such as the boreal jungle, lush with peatlands) would likewise help as a factor in reducing carbon, significantly intensifying manufacturing movements which are primarily oil and gas. These have strikingly influenced dry land and the wildlife within the area and also their settlement claims to hunt and fish.
Regarding climate change, we have plenty of proof that we're currently encountering a biodiversity dilemma and that we're certainly aware of what's provoking it. As a solution, we have several resolutions. It's time to move now.
Environmental Rights
The foundation believes that everyone must be able to inhale clean air, drink pure water, and consume harmless food. We can work together to achieve lasting constitutional safety for our environment.
Environmental rights are individual claims, particularly in dynamic climate change. Considerably, 92% of Canadians assume that the government must recognize our rights to a healthy and lasting environment.
National environmental law of rights will potentially improve Canada's environmental regulations by uniting and empowering the constitutional structure. It is also an essential first move toward the intention of cherishing every individual Canadian's right to a healthy, rich environment habitat (within the Charter of Rights and Freedoms). This may be the perfect time to join the movement.
Oceans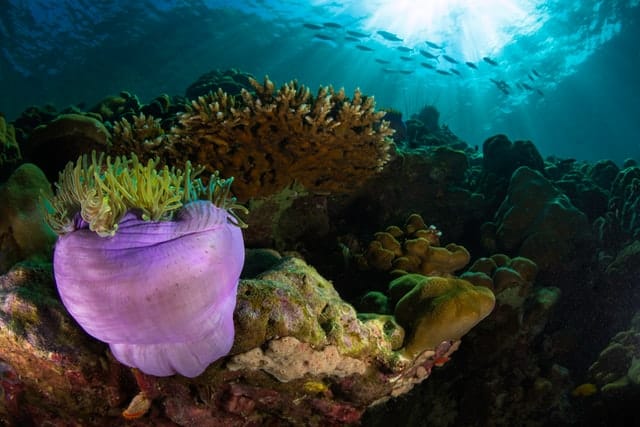 The activities on ocean issues include raising public apprehension about the status of the ocean ecosystems and fish commodities and encouraging shifts in customer habits to minimize the depletion of oceanic species (that are not maintained sustainably). DSF also acts to improve the Canadian fisheries system.
The advantages of a healthy marine ecosystem to individuals are extensive since it produces food, helps control the climate, and aids the transport and creation of recreational possibilities. Thus, investing in oceans can truly help us.
We can help delicate marine species and ocean environments to recuperate and develop well. Let us support sustainable use and evidence-based protection of coastal zones.
Sustainable Fishing
Canada is the world's most remarkable and most limited sustainable area for fisheries, although they are regulated under the same national legislation. Despite vital approaches over the past two decades, difficulties still linger.
From the foundation's heart, they have advocated changes that will help promote sustainable fishing on Canada's oceans, freshwater waterways, and creeks. They have managed this with the help of individual people in the seafood stock chain, such as fishing groups, grocery marketers, and the customers.
The DSF influences regulations and systems related Canadian fisheries and viable seafood licenses. Nearly 72,000 Canadian individual vendors earn their livelihood from fishing and fishing-associated enterprises.
Suzuki Nature Challenge
Feeling a little troubled and suffocated? Make sure to add a daily dose of nature to help you calm down and relax.
We tend to feel tense and tired because most of us spend a lot of our time in front of our smartphones, laptops, and work, which results in shorter time for ourselves and outdoor activities. We all know how serene and lovely nature is, all the greenness will make us feel more alive and relaxed.
The David Suzuki Foundation challenges you with the Suzuki Nature Challenge! This challenge will help people reconnect with nature. It is quite simple – all you have to do is spend 30 minutes per day with nature for 30 days. This challenge will kickstart a natural practice that will eventually last. The goal is pretty simple; it promotes a healthy wellbeing (and mental state).
David Suzuki: A Good Human
We can't allow the wastage of resources; utilizing we can't just continue and be ignorant,- polluting the atmosphere we breathe, the water we drink, and the land we live in. It is inhumane for us not to foresee the consequences. This is what Suzuki persisted in, by informing us of these consequences; solving this issue will not only benefit him but will also help save the future of nature and humanity.