Do People Get Angry When You Try To Tell Them About Going Green?
----------- Sponsored Links -----------
----------- Sponsored Links -----------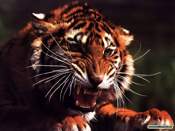 I don't know about you, but I have found that when I talk about my efforts to "go green" it sometimes does not go over that well. Some people think I am being ridiculous in that everything will be fine and why spend extra money on things because they are good for the environment. Using microfiber cloths instead of paper towels, how crazy! Buying shoes made from sustainable materials, what a waste of money! I often get "I wish I was made of money like you…must be nice to spend more than you have to!" It's a lovely conversation, I gotta tell you.
There are always going to be people that are not going to get the "green" movement whether it be because of disbelief of global problems or the wanting to spend as little money as possible, irregardless of what a product is made out of or where it came from. And as much as I disagree, I try to see their side of the argument when I can. But when people get angry at me or think my beliefs are stupid, it is hard to continue talking to them. Giving it some thought, I think I have come up with the reason why people are like this:
They are scared and feeling guilty deep down inside.
It is the only reason I can think of as to why people get mad or call me names when I talk about the environment. Nothing else makes sense as to why people would think I was crazy for spending more money on organic foods or for paying extra for organic cotton t-shirts. Why is caring for the environment (and the human race in general) such a bad thing? Is it terrible that I choose not to support giant conglomerates like Wal-Mart because of their business practices? Is it scary that when I have kids I don't want them chewing on plastic toys covered in lead paint? Thus, the only thing I can think of is that these people do in fact want to do better, but instead of asking me about it and then trying things out, they ridicule and put environmental activists down as being "treehuggers" and "hippies".
My purpose of writing this post is just to test the waters with you guys to see if I am alone in experiencing this or other people get the same kind of reaction from others who don't share your "green-ness". I never tell people that I think what they are doing is wrong (not directly, at least) but rather I try to guide them into trying something different and seeing where it takes them. And as for the "it costs too much and you are wasting your money on that crap" argument they give me; is there anything more important to spend money on than the food you put in your body or the waste you flush down our drains into the groundwater? What would be a better thing to do with my money, buy countless plastic doo-dads at Wal-Mart? No thanks, I would rather buy less stuff and spend a little more to get a quality, safe product that not only makes this place better for myself, but hopefully for others as well.
Thoughts?
----------- Sponsored Links -----------
----------- Sponsored Links -----------