Electric Cars Cheaper To Refuel Than Gasoline Ones
----------- Sponsored Links -----------
----------- Sponsored Links -----------
In case you were wondering what the cost comparison would be between buying regular old gasoline for your vehicle or plugging it into an electric socket at home each night, a new study from Northeast Group (via Autoblog Green) has your answer; the plug-in electric is cheaper — way cheaper. As in 1/10 of the cost of gasoline cheaper:
In all scenarios we studied, the costs to recharge an electric vehicle were cheaper than fueling a gasoline-powered car. In the most likely electric vehicle charging scenarios, costs were approximately one-tenth to half the costs of fueling a conventional vehicle with gasoline.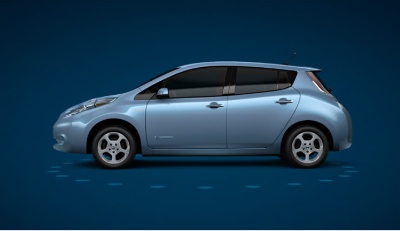 While electric cars are surely not ready for primetime yet, they are getting closer and closer each year to being feasible for the average driver to own. The Chevy Volt, for instance, can go 40 miles before switching to the gasoline engine, which is probably a lot shorter than the average Joe's commute to work. The Nissan Leaf goes about 75 miles on a charge, which would allow most people to get to and from work (with some errands thrown in for good measure) without using a single drop of gasoline. Yes, charging our cars at home still burns some fossil fuel because of how our utility companies generate electricity (coal, etc.), but emissions are way less when burned on a grand scale (by utility companies) than on an individual scale (typical gas burning vehicles.)
The reality of EV's being ready for almost everyone is getting closer and closer each year; I cannot wait to see where it leads us.
----------- Sponsored Links -----------
----------- Sponsored Links -----------