In his 2011 State of the Union address, President Obama stated, "With more research and incentives, we can break our dependence on oil with biofuels, and become the first country to have one million electric vehicles on the road by 2015."
Achieving this goal requires auto manufacturers to produce sufficient electric vehicles, development of support infrastructure, and for consumers to adopt this emerging technology.
Electric vehicles (EVs) — a term that includes plug-in hybrids, extended range electric vehicles, and all-electric vehicles — are an important part of our collective ability to reduce dependence on oil and improve environmental stewardship. However, several myths have crept into public perception which hinder investment and adoption of EV technology.
**EV Myth
Electric vehicles produce the same amount of pollution from electricity generation as gas-powered vehicles produce from burning gasoline.
EV Reality
According to a study conducted by the Union of Concerned Scientists in June 2012, electric vehicles produce considerably less carbon dioxide pollution from electricity generation than the carbon dioxide pollution output from traditional vehicles which burn refined petroleum. Most electricity in the United States is generated from pollution-producing coal plants; however, as cleaner sources of residential and commercial energy — such as geothermal, hydro, solar, and wind — become available, the balance of carbon dioxide emissions will continue to tip further in favor of electric vehicles.
**EV Myth
Electric vehicles are not practical because of their short driving range.
EV Reality
Each year, the range of EVs and access to charging stations continues to improve. In fact, the majority of drivers in the US drive less than the average range of today's electric vehicles (70 to 265 miles per charge). But for long-range trips and for drivers in areas without sufficient charging infrastructure, additional planning is certainly required.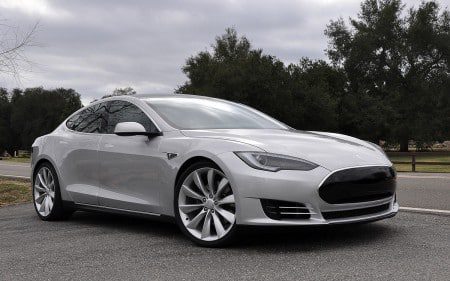 **EV Myth
Electric vehicles are too expensive.
EV Reality
The list price of a typical EV is higher than most traditional vehicles. However, with a federal tax credit of up to $7,500 for the purchase of an electric vehicle and additional tax credits available in many states, the actual purchase price is much lower than the sticker suggests. In addition, electric vehicles cost significantly less to operate due to annual fuel savings and lower maintenance costs.