Environmentalists Need To Stop Pretending It's All OK.
----------- Sponsored Links -----------
----------- Sponsored Links -----------
As I am sure many of you have figured out already, I have a rather strong aversion to shopping just for the sake of buying green and so-called "enviro" orgs like The Nature Conservancy taking millions of dollars from corporate polluters. I discuss these kinds of issues here and on Twitter because I truly believe that there is no way we can shop our way out of this climate crisis, and that most of humanity's version of "going green" is really just like putting a bandaid on a cut which needs stitches; it's nowhere near enough action to prevent the bleeding. We are headed for cataclysmic climate change in the near future.
When so-called environmentalists spend their time flying to "green" conferences every month, you have to wonder just how all the carbon emissions from their trips could possibly be offset by anything they could learn at the conference – which, mind you, was exactly the same as last month's conference. Plastic swag, dance parties, free trips to resorts and auto shows… how does this actually do anything for the benefit of the planet?
It doesn't. And that's why we're in big, big trouble.
Tim DeChristopher, who is currently serving years in jail for "disrupting" a federal oil- and gas-lease auction, said the truth when he said:
"I wish I could say something really nice today that would make everyone feel really good. But sometimes the truth isn't very nice, and it needs to be said anyway. … The truth that our movement has not been willing to talk about is that it's probably too late for any amount of emissions reductions to prevent the collapse of our industrial civilization."
Do we still really believe that changing a lightbulb, while certainly a nice gesture and the right thing to do, will actually do enough to prevent collapse? It won't.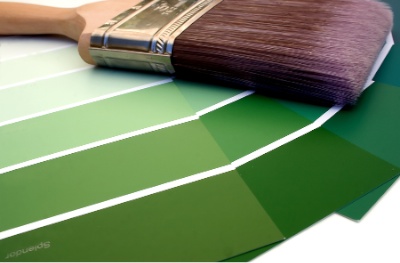 Most of the time my statements about some "greens" being anything but "green" are are ignored. I imagine they are too busy being jetted to an organic wine tasting, attending a comped vegetarian dinner for 12, or out test driving a new hybrid at an auto show in a distant city – an expense which an auto manufacturer covered for them in exchange for good PR. No one likes to think they are part of the problem while they are being provided for by corporations only interested in the bottom line – profit – and not the big picture – planetary survival – and thus my voice often echoes alone through the graffitied walls of the green blogosphere.
That is, until I just read this article in Orion Magazine. Finally, another voice for truth is letting itself be heard over the din of green evangelists. Paul Kingsnorth is fed up with the state of the environmental movement, and his reasons for being so are crystal clear and on-point:
Today's environmentalism is as much a victim of the contemporary cult of utility as every other aspect of our lives, from science to education. We are not environmentalists now because we have an emotional reaction to the wild world. Most of us wouldn't even know where to find it. We are environmentalists now in order to promote something called "sustainability." What does this curious, plastic word mean? It does not mean defending the nonhuman world from the ever-expanding empire of Homo sapiens sapiens, though some of its adherents like to pretend it does, even to themselves. It means sustaining human civilization at the comfort level that the world's rich people—us—feel is their right, without destroying the "natural capital" or the "resource base" that is needed to do so. It is, in other words, an entirely human-centered piece of politicking, disguised as concern for "the planet."
Exactly right. And it's why environmentalism, as it's currently exemplified and pimped around the globe in popular culture, is dead in the water. It will not solve anything. It will not fix anything. It will not change anything. At the rate we're destroying it, we're lucky if we get a few more comfortable decades on the planet. Why?
Because not many people will admit the truth.
No one likes to find out that their favorite environmental organizations take donations from chemical companies – so they pretend it doesn't happen.
No one wants to hear that the majority of food in the grocery store is genetically-modified, so they stop listening.
No one wants to believe that sacrifice is going to be required of them if we want to continue to survive on planet Earth, so they stop believing.
We cannot shop our way to a clean planet. We cannot compost, change a light bulb, wear eco-fabrics, drive a hybrid, or build energy-efficient McMansions and hope it's going to stop the inevitable. Those are all necessary things to do, of course, but it's not enough; and it's time for environmentalists to stop pretending that it is. We need to get away from that idea and promote real, true changes in behavior and lifestyle. We need to lead by example… that is, if we can stop pretending to be pampered celebrities running through the green circuit of parties long enough to catch a shot of ourselves in the mirror.
"Once noble and redemptive, environmentalism has devolved into an engine of consumerism and a platform for partisanship."
Amen, Mr. Kingsnorth. Let's put an end to the simple greenwashing of green and get with the program. Time is no longer on our side.
Image from BigStockPhoto
----------- Sponsored Links -----------
----------- Sponsored Links -----------