Ethanol As Fuel – The Future Of Travel Or A Very Bad Idea?
----------- Sponsored Links -----------
----------- Sponsored Links -----------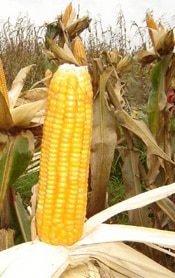 I was talking with my wife the other day and the subject of using corn as fuel for transportation came up. She brought up an interesting point that I guess I really had not thought of…why in the world would we grow food only to use it to get around? With all the starving and malnourished people in this world, is it terribly irresponsible to use a perfectly good food source just so we can drive our cars?
Yes, I think it is. If we have the ability to grow enough corn to power our vehicles, should we not be growing enough to try to feed everyone? If we have the means to produce that much corn, why aren't we doing so now? Is it not our obligation to help feed those that need feeding? The very idea of using food as fuel has me stumped. Do you know how much corn you would have to grow in order to travel by car? I didn't, until I found the answer online at How Stuff Works:
In order to drive a Toyota Camry across the country from New York to Los Angeles, you would need to grow about a half an acre of corn…for that one trip.
How does that make any sense to anyone? While I completely understand the need to develop alternative fuels in order to get ourselves off the gasoline pump, I cannot back growing perfectly good corn in order to do so. I am tired of hearing Bush and other politicians talk about ethanol as being the savior of the planet. There has to be something else that we can turn to. What are your thoughts on this? Am I way off the mark here and missing something? If you have an idea or a comment, I would love to hear it.
----------- Sponsored Links -----------
----------- Sponsored Links -----------