Film To See – Blue Vinyl.
----------- Sponsored Links -----------
----------- Sponsored Links -----------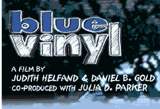 Last night I got caught up on some of my Tivo shows and one of the things I watched was the film Blue Vinyl, which was on the Sundance Channel a while back. I had heard somewhere that it was pretty good so I had set it to record…and I am so glad that I did! While a little quirky in spots, it definitely had me thinking about the problems associated with vinyl and PVC in our environment. Luckily my parents had wood siding, but it seems so many houses built today have vinyl and it is such a burden on the environment and our health that it is kind of scary.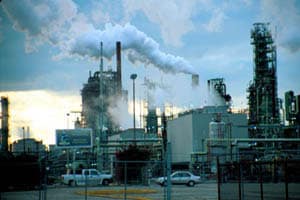 The film is a documentary made by a woman who has a goal of getting her parents to understand the dangers of the polyvinyl chloride panels on their house. They had the old wood siding removed and replaced with the PVC stuff…and then at the end has that removed to have nice reclaimed wood put up. The director/documentarian, Judith Helfand, goes on a mission to find out just how dangerous PVC is to both humans and the environment, and she does not disappoint. Between meetings with the Vinyl Association, to visits to PVC plants, to talking with chemists and scientists about the dangers of PVC, she tells quite a story about how PVC is made, what the chemicals can do to human genes, and how the plants that make PVC are causing cancers and general blight across the communities that surround them.
Overall, I would recommend you give this film a watch…it's only about 1.5 hours long and well worth the time spent. I am sure it will be re-airing on the Sundance Channel, so if you have it, be sure to check your listings. If not, you can always rent it from the store (although probably not Blockbuster, as they don't normally carry too many independent films) or Netflix, which does carry it. Blue Vinyl.
----------- Sponsored Links -----------
----------- Sponsored Links -----------