Giveaway: A Pair Of Jambu Eco-Friendly Footwear For Women
----------- Sponsored Links -----------
----------- Sponsored Links -----------
THIS GIVEAWAY HAS ENDED
It's been a while since I have done a giveaway here on The Good Human, so I was pretty excited when M80 contacted me on behalf of Jambu Footwear about doing one! Jambu is a eco-friendly footwear line designed by and for women which uses 100% recycled and recyclable packaging, partially recycled rubber outsoles, and has animal-friendly styles available in a vegan collection. From the toe and heel bumpers for protection against the elements to the Memory Foam footbed to the non-marking outsoles, these shoes are designed "to guide you in style and comfort on your next personal journey at home or across the globe."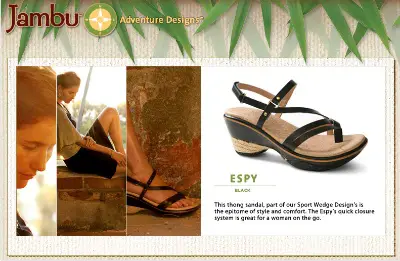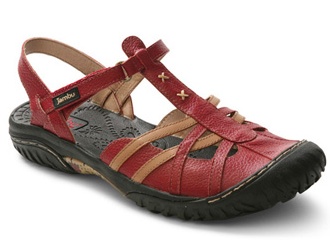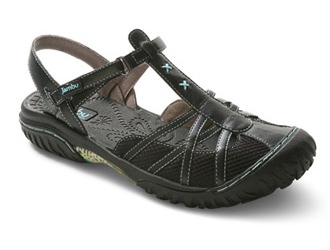 With over 30 different styles of sandals, mules, clogs, sneakers, hybrids, and mary janes available, I am sure you will be able to find something you like in their collection. You can buy Jambu shoes both in local stores and online at places like Zappos.com, Endless.com, and Piperlime.com, but I bet you're wondering how you can win a pair of these Jambu shoes, right? Well, here are the rules and how to enter to win:
– The giveaway starts now and will be open until Thursday morning, April 28th, 2011 at 7am MST
– To enter, please leave a comment (with a valid email address, so I can contact you) here on this post with what your favorite shoe from the Spring collection is.
– Only one entry per person. Period. Please don't try to use different email addresses, etc, as the IP numbers will be checked.
– Entries must be from residents from the U.S.
– A single winner will be chosen at random from all eligible entries received and notified via email.
– A representative from Jambu will contact the winner and provide them with a current inventory document (including sizes available) which they can then pick from. Jambu will send the shoes directly out to the winner after being provided with a mailing address.
Good luck everyone! And thank you to M80 and Jambu Footwear for providing a pair of these eco-friendly shoes to give away to a lucky reader of The Good Human. And if you are interested, you can also find Jambu Footwear on Facebook and Twitter.
THIS GIVEAWAY HAS ENDED
----------- Sponsored Links -----------
----------- Sponsored Links -----------