Good Human Tip Of The Week – Buy Washable Sponges.
----------- Sponsored Links -----------
----------- Sponsored Links -----------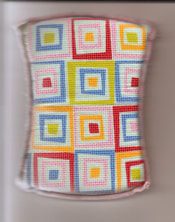 I'm sure most people buy those cheap little sponges that you throw away after a week or 2 of use, but I wanted to let you in on a little secret: You can buy sponges that last a real long time and are washable! We bought 4 of them a while back and we rotate them in our kitchen. When they need to get washed you do have to make sure you use hot water to get all the stuff out of them, but when they come out of the wash they are good as new.
Of course, you can always use dishrags as well…but I am not a fan of cleaning dishes with rags. So it's washable sponges for us!
----------- Sponsored Links -----------
----------- Sponsored Links -----------