Greenwash Of The Week: New Greenwash Sin & 2009 Report.
----------- Sponsored Links -----------
----------- Sponsored Links -----------
Last year, I posted the 6 Sins of Greenwashing…but this year's list includes a brand new sin added to the list: the Sin of Worshiping False Labels.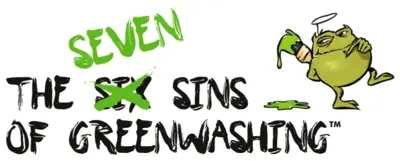 Some marketers are exploiting consumers' demand for third-party certification by creating fake labels or false suggestions of third-party endorsement. This development is serious enough to warrant its own category – hence the seventh Sin. There is also a brand-new 2009 report from
Terrachoice
, who sent researchers into category-leading "˜big box' retailers in the United States, Canada, the United Kingdom, and Australia with instructions to record every product making an environmental claim. For each product, the researchers recorded product details, claim(s) details, any supporting information, and any explanatory detail or offers of additional information or support.
Well, of the 2,219 North American products surveyed, over 98% committed at least one of the previously identified Six Sins of Greenwashing and the new Seventh Sin emerged.
It's a sad state of affairs out there in the marketplace!
You can download the 26 page PDF report right here
The challenge and call-to-action of the Seven Sins of Greenwashing report is to discourage greenwashing by putting practical tools in the hands of consumers and companies, while still encouraging and rewarding genuine efforts towards sustainable innovation. I highly recommend you check it out asap!
----------- Sponsored Links -----------
----------- Sponsored Links -----------