Greenwash Of The Week: The Eco-Friendly Phone Book
----------- Sponsored Links -----------
----------- Sponsored Links -----------
Early yesterday morning I heard a loud "thud" outside my front door. Peeking my head out the window to see if someone was at the door, I let out a sigh as I saw what had made the noise — a giant 10 pound phone book. This one was from www.namesandnumbers.com (by the Yellow Pages) and it seems that no matter how many times I opt out of all these phone books, they keep showing up. But the kicker on this new one? There was a logo on the front of it that said "Your Local Eco-Friendly Phone Book." On an outdated product made entirely from paper which the majority of people neither need nor want. Check it out: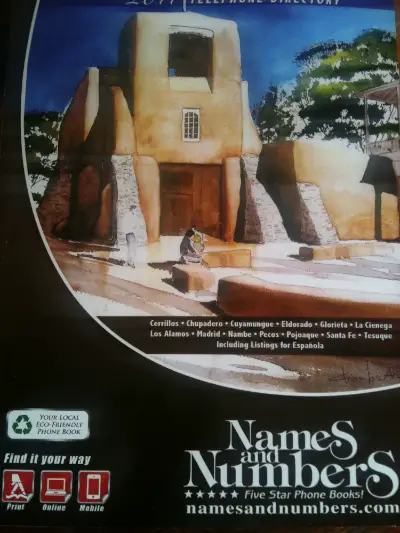 I haven't looked inside a phone book for years, because everything I need is already online or in my cell phone. Almost 4 years ago I wrote the article Please Stop Delivering The Phone Book To My House and it seems that no matter how hard I try or how many petitions I sign, the phone books keep coming. But yet I persevere, and I will once again try to opt-out from this book.
Do you still receive this phone book even after asking them to stop delivering it? Think it's absurd that they call themselves the "eco-friendly" phone book? Try opting out of the Names & Numbers again and hope it sticks.
----------- Sponsored Links -----------
----------- Sponsored Links -----------