Food As Medicine
Could broccoli really help to alleviate the symptoms of autism? In this post we will look at a study which has suggested just that. It has long been known that food plays a huge part in our health. There are claims that 'we are what we eat' and when it comes to this tasty green vegetable, the health benefits are overwhelming. It has been suggested that broccoli may prevent cancers, boost detoxification and work as a powerful anti-inflammatory thanks to it's antioxidant properties. Broccoli has also been linked to heart disease prevention, allergies, diabetes and now it has been studied in connection with autism spectrum disorders – the results are looking promising.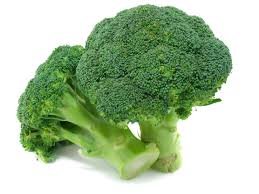 Autism Spectrum Disorders
Autism Spectrum Disorders are known to effect 1 to 2% of the World's population, affecting men more frequently than women. These conditions are characterised by various behavioural symptoms, including poor social interaction and problems with communication.
Researchers think that they may have uncovered a surprising way to ease these behavioural problems. The report recently published online has provided evidence that sulforaphane, a chemical naturally occurring in broccoli, may hold the key. Sulforaphane has already been studied for it's potential benefits against certain kinds of cancer.
Sulforaphane
Sulforaphane is found in cruciferous vegetables, including broccoli, cabbage and cauliflower but broccoli sprouts have been found to be the richest source.
The organic sulfur compound has been shown to have antimicrobial properties, slowing tumour growth in cancer, and helping fight a number of diseases as mentioned above. It can also inhibit Helicobacter pylori, the bacteria linked to gastric ulcers. This particular bacteria is frequently present in children with autism.
Clinical Trial
The recent report was based on a small short term clinical trial of more than 40 young men, aged 13 to 27 suffering with Autism Spectrum Disorders. A control group was given a placebo, and the remainder were administered a daily dose of the chemical compound sulforaphane.
The young men took their prescribed medication every day for 18 weeks, and their behaviour was measured by their parents and study staff.
It was observed that in those taking sulforaphane many behaviours commonly displayed in their disorder improved. There was a reduction in irritability, lethargy, repetitive behaviour and hyperactivity. By week 18, 46% of the individuals taking the chemical compound were seen to improve in their social interaction, and 54% showed a reduction in 'aberrant behaviours'.
Researchers and parents noticed significant changes in 13 of the participants before they knew which were taking the placebo. The improvements included looking others in the eye and shaking hands for the first time. When the trial was complete, it was revealed that each of those mentioned had indeed been taking sulforaphane.


The individuals that were taking the placebo showed no improvement in their social interaction, and only 7% demonstrated a decrease in 'aberrant behaviour'.
In the 4 weeks following the close of the trial, the young men were observed to be returning to their earlier behavioural patterns, suggesting that sulforaphane provided a temporary crutch for the flawed cells.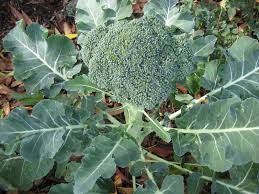 Fever-effect Phenomenon
It has been documented that some children with autism seem to show a marked reduction in behavioural problems while suffering with a fever. This 'fever-effect' phenomenon occurs when the body has a heat shock response. This is a chain reaction of physiological events that protects the cells from stress caused by high temperatures. The researchers found that sulforaphane sparked and improved this same response in the laboratory, and that appears to be why symptoms faded in most of those taking the chemical compound.
Paul Talalay, M.D., professor of pharmacology and molecular sciences has researched vegetable compounds for more than 2 decades. He is quoted here:
"We believe that this may be preliminary evidence for the first treatment for autism that improves symptoms by apparently correcting some of the underlying cellular problems."
"The study was too small to prove that a broccoli extract can help treat autism", said Dr. Paul Wang, head of medical research for the nonprofit Autism Speaks, yet he described the findings as "interesting and important."
This study highlights the need to test the impact of sulforaphane on autism on a larger scale, but in the meantime we can harness the power of broccoli for ourselves.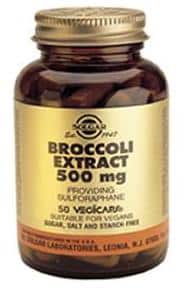 How To Get The Benefits At Home
The levels of sulforaphane present in different varieties of broccoli are highly variable, and the concentration of the chemical compound would be much lower in the vegetable itself compared to the capsules taken in the study, although there are still great benefits to be gained from eating it.
In order to harness the chemical compound in levels that can have a positive impact on those suffering from autism it may be useful to try a broccoli rich supplement. There are anti-oxidant packed powders and supplements on the market, which can be easily incorporated into your diet.
Family Friendly Recipes
Broccoli should make a regular appearance on your plate. It is delicious raw in salads or steamed, but the possibilities for serving it are endless. The following 5 recipes give suggestions on how to get more broccoli on your plate, and more importantly – in the mouths of your family!
Sausage and Broccoli Carbonara
Serves 4
Ingredients
1 tbsp olive oil
Sausage meat balls (made using 8 small sausages
3 eggs
50g parmesan, grated
300g spaghetti
1 head broccoli, broken into small florets
2 garlic cloves, crushed
Method
In a large pan, heat the oil and cook the sausageballs until golden, moving them around in the pan frequently.
Meanwhile, mix together the eggs, cheese and some seasoning.
Cook the pasta following pack instructions.
Add the broccoli for the final 3 mins, then drain, reserving a cup of the cooking water.
Add the garlic to the sausage balls and fry for a couple of minutes. Remove the pan from the heat.
Add the pasta and broccoli to the sausage pan.
Toss everything together, then add the egg mixture.
Stir the sauce through the pasta for 1-2 mins.
If the sauce is too thick use a little of the reserved cooking water to thin it.
Top with more parmesan and serve.
Sautéed Broccoli, Tomatoes, and Bacon
Serves 4
Ingredients
4 slices bacon, chopped
1 head broccoli, broken into small florets
1 cup cherry tomatoes, halved
Method
In a large pan, cook the bacon over medium heat until crisp. Transfer to a plate.
Add the broccoli and tomatoes to the pan, frying gently, until the broccoli is tender.
Broccoli Gratin With Crispy Onions
Serves 4
Ingredients
2 tablespoons unsalted butter
2 tablespoon all-purpose flour
2 cups whole milk
1 head broccoli, broken into small florets
1 cup grated cheese
1 cup French-fried onions
Method
Heat oven to 350° F. In a large saucepan over medium heat, whisk the butter and flour until smooth, 1 to 2 minutes. Gradually whisk in the milk until combined.
Add the broccoli and season well.
Increase the heat and simmer, stirring occasionally, until the broccoli is tender
Stir in the cheese and transfer to a 2-quart baking dish.
Top with the onions and bake until browned.
Broccoli, Orange, and Olive Salad
Serves 4
Ingredients
1 head broccoli, broken into small florets
1/4 cup pitted kalamata olives, chopped
 1 orange, segmented
1 tablespoon finely grated zest
2 tablespoons olive oil
Method
Place the broccoli in a steamer basket, cover, and cook until tender
Rinse with cold water to cool.
Penne with Chorizo & Broccoli
Serves 4
Ingredients
400g penne pasta
1 head broccoli, broken into small florets
200g chorizo, diced
2 garlic cloves, crushed
1 tbsp fennel seed
200g low-fat cream cheese with garlic & herbs
parmesan and rocket leaves, to serve
Method
Cook the penne following pack instructions, adding the broccoli for the final 3 minutes.
When cooked, drain, reserving a splash of the cooking water.
Fry the chorizo in a large dry frying pan until it starts to turn golden and release its oils.
Add the garlic and fennel seeds, and cook for 1 minute more.
When the penne is cooked, tip it into the pan with the chorizo.
Add the cream cheese, stir together until melted, adding a splash of the reserved cooking water so the sauce coats the pasta.
Serve scattered with a few rocket leaves and some grated Parmesan.
I for one am inspired to eat more of this green stuff! Organic is always the best choice. I will also be looking into the supplements some more. What are your thoughts? Do you have experience of autism? We would love to hear from you.