How To Get Off-Grid Electricity From Your Stream Or River
----------- Sponsored Links -----------
----------- Sponsored Links -----------
I just came across this utility device called the PowerSpout which makes me wish I lived on property with a river running right through the middle of it. Using the energy of flowing water, the PowerSpout turns out clean, emission-free, renewable energy for use at your home, campsite, or favorite remote vacation spot. From the website:
The EcoInnovation "PowerSpout" is a micro-hydro generator ideally suited for power generation in remote areas. It can be used instead of (or in conjunction with) power from the national grid or a generator, or alongside other renewable energy sources. Each PowerSpout can provide an energy efficient house with all its power needs while producing emissions of just 105 kgCO2 over its lifetime of 10 years As a comparison, similar emissions would result from running an efficient generator for a little over 2 days, or taking power from the national grid (USA average) for 12 days.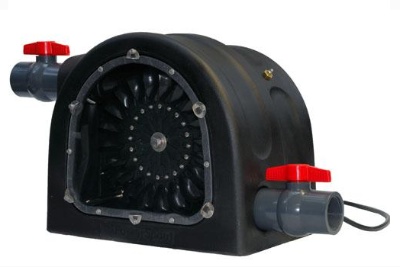 There are a few different versions depending on your needs, varying from 100% off-grid installations to models designed to be grid-tied additions to your home power needs. A handy power output calculator is on the homepage which can help you estimate how much energy you can make based on how much of a drop the water will make inside the pipe and how heavy the water flow is at the spot you plan on installing the unit. And on top of all else, they are all made from 68% recycled components, which makes the device even cooler in my book.
While they aren't cheap, one has to keep in mind that neither is solar or wind power installations, and it's just one more item in your arsenal designed to help you get (and stay) off the grid. One day when I have my dream piece of land to experiment on, I can only hope that I have water nearby not only for the obvious reasons but also so I can try out some hydro-power action using a device like the PowerSpout.
Has anyone had any experience using one of these (or something like it?). I would love to hear your thoughts on generating power from a flowing water source!
----------- Sponsored Links -----------
----------- Sponsored Links -----------