Hybrids Too Expensive? Try One Of These Cars On For Size.
----------- Sponsored Links -----------
----------- Sponsored Links -----------
Between the cost of gasoline and the cost of a new Hybrid car, spending your money on transportation is not going to get any cheaper for a while…unless you do like I did and give your wife your Mini Cooper, sell her car to a friend, and get yourself a good pair of shoes. If you can do that, you can surely save a lot of cash on getting yourself around. Unfortunately, a lot of people cannot and they need a car that won't break the bank AND gets good gas mileage. Here are a few alternatives to the high price of Hybrids: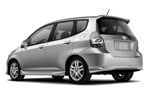 My number one pick, the Honda Fit. I love this car; it's got tons of room inside for people and stuff, the engine is a peppy little 4 cylinder, it gets 31/38 mpg and it is made by Honda…how can you go wrong? The basic car with a 5 speed transmission starts at $13,850, but to get it the way I would want it, the automatic with the "sport" package would run about $17,401, which still isn't bad for a car of this caliber.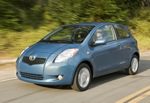 The second car that you might want to look into is the Toyota Yaris. This one comes in 3 flavors; a tiny little hatchback starting at $11,150, a standard 4 door sedan starting at $12,025, and an "S" sedan starting at $13,525. Of course, those prices are for cars with no options, so you can expect to pay a few thousand more depending on what you want in the car. But for these prices, a solidly built car from Toyota that gets 34/39 MPG is quite a steal. Toyota cars, like Honda's, last forever. Great little car.
A good third option might be the Scion xA for $13,400. Fits the family and all your stuff, built by Toyota and it gets 32/37 MPG. I was not a fan of the Scions when they first came out, but I have come around and am starting to dig the slightly "different" styling these cars have from the norm.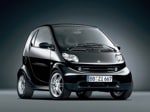 And finally, if you have no need for ever carrying more than 2 people (including yourself) and want to get 40 MPG, then the smart fortwo might be right up you alley. Someday down the road I want this car…I drove in them in Europe and they are a really fun little car. About $12,000 or so when they come out later this year.
There are a bunch of cars all around this $12-$15,000 range that could work, but I think these are some of your best choices. To get hybrid-like gas mileage without hybrid-like prices, check out some of these cars. I don't think you will be disappointed, especially in the Honda Fit which made the 10 Best list this year at Car and Driver!
----------- Sponsored Links -----------
----------- Sponsored Links -----------