HyMini Solar And Wind Small Electronics Charger.
----------- Sponsored Links -----------
----------- Sponsored Links -----------
The people at HyMiniwere kind enough to send me one of their solar and wind power charging kits to try out, and I have to say that it is pretty cool. While I cannot condone buying one just for the sake of buying one, if you were actually in need of a new charger for your cellphone this would definitely be the one to get. In the kit that they sent me, there was the HyMini wind unit itself, a solar panel that plugs into it, assorted adapters for different electronics, and a regular wall plug so you can charge the internal battery by regular power if necessary. Here are some pictures of the parts: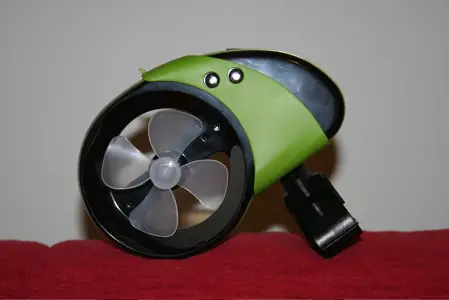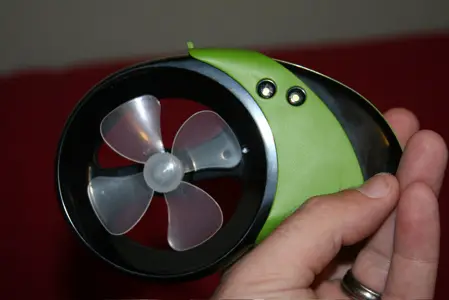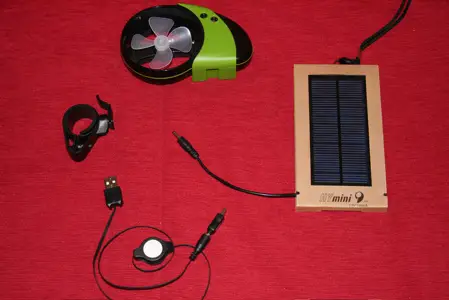 I started the test of the solar part of the charger by hooking up the solar panel and charging up the enclosed battery pack. After a few hours of sitting on my windowsill, I unplugged the solar panel and plugged in my wife's cell phone. The cell phone started charging immediately and in the same amount of time that the wall socket takes, her phone was all charged up. Pretty cool.
Next up, I wanted to test the wind turbine that is built right into the main unit. Since I don't have much wind outside and I definitely don't have much inside the apartment, I had to create some. Out came the big fan we use in the summer. I hooked the HyMini unit on the side of a lamp right in front of the fan. The little green light lit up to let me know that I was, in fact, charging the battery with wind power. After a while I disconnected the entire thing and later that night I charged my wife's phone again – and it worked just as well.
This kind of charger would be fantastic for anyone who enjoys camping or riding their bike a lot (you can attach the wind turbine to your handlebars!), or would be great for an emergency kit. (which we most definitely do have, living in CA). Like I said before, I would not suggest to anyone to buy a new charger just to "go green" as if the charger you have works fine for you then you would be buying one product just to replace a different perfectly good one. But if you do spend a lot of time outdoors or away from home, or your charger kicked the bucket, this would make for a really good alternative to a "socket only" cell phone charger. You can check them out and/or order one at HyMini.com.
----------- Sponsored Links -----------
----------- Sponsored Links -----------