Since the beginning of history, man has gazed upwards and wondered at the vastness of the universe that we inhabit. Knowledge grew slowly, and we began to learn of just how small we are here on Earth, just one small planet in one small galaxy – in a Universe that we cannot hope to measure.
Astronomy has given us a glimpse into the darkness, since the times of Galileo, and we know that there is still so much to discover.
The launch of the Hubble Space Telescope launch in 1990 has satisfied much curiosity (e.g. the age of the universe, the existence of dark energy), while raising even more questions. Sending it out into orbit has been on of man's greatest feats.
Hubble is one of NASA's most successful and longest lasting science missions, and it provides us with a ton of data and mind blowing images, as it orbits the Earth continually. It completes a full spin in 97 minutes – which means that is travels 8 kms per second.
Some of the incredible images that have been captured are shared with the public, and we have shared our favorites these here, alongside some other amazing shots taken from other spacecraft on various missions. We believe that these are truly awe-inspiring, and we would love to hear your opinions in the comments below.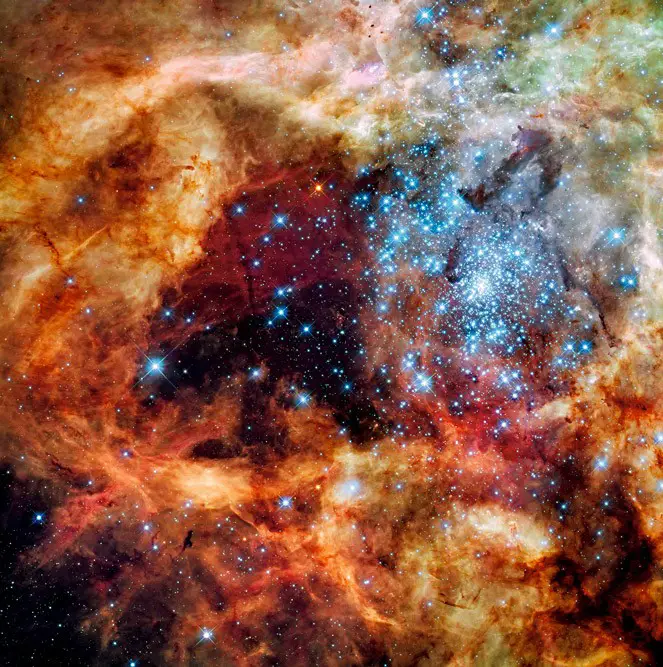 This image depicts a cluster of young stars, illuminating a space in the dust of the Tarantula Nebula. Zoltan Levay, the imaging team leader at Space Telescope Science Institute, decides which of Hubble's images to share with the public. "Stars are being born, stars are dying," he says. "There's a vast amount of material churning."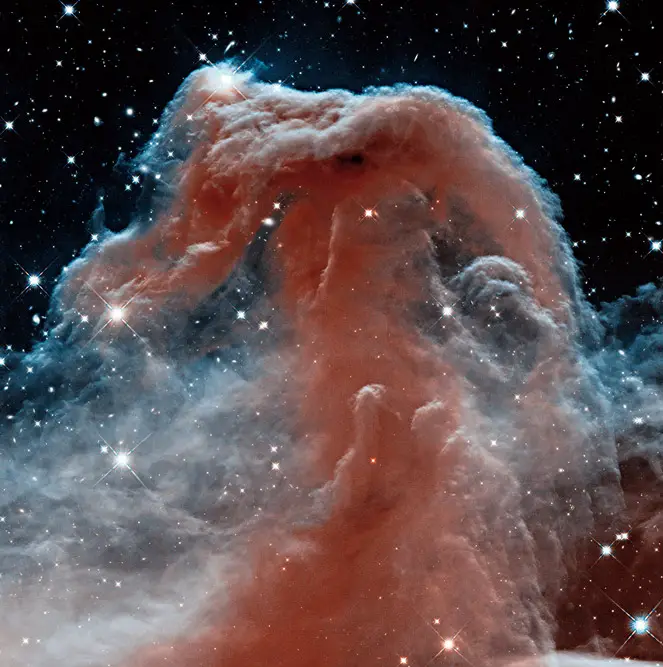 This is captured by the Hubble's Wide Field Camera 3, and shows the Horsehead Nebula in infrared. Hubble is able to depict this with unusual clarity, as it can penetrate the otherwise interfering interstellar dust and gas. This is a wonderful advance in imagery compared to the usual Earth-mounted telescopes that NASA has used in the past.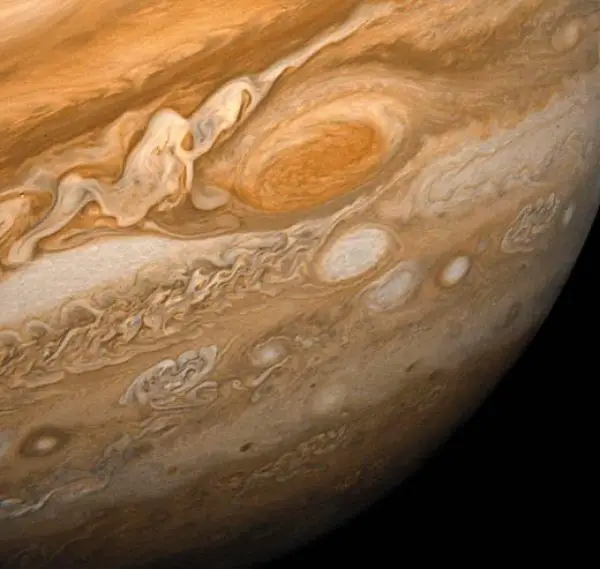 This image clearly displays Jupiter's Great Red Spot, which is an ancient storm so large that 3 of our Earths could fit inside it. The picture was captured in 1979, by Voyager 1 on it's way to Jupiter.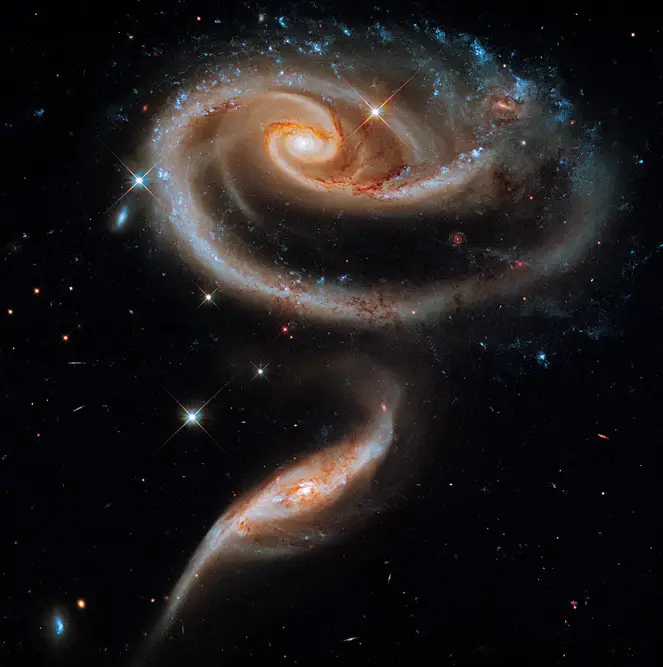 This incredible swirling image is the result the gravitational pull of two spiral galaxies, causing a bend and almost merge with one another. "It looks to me like they're in a dance," Levay says. "They'll orbit around each other for eons and finally come together."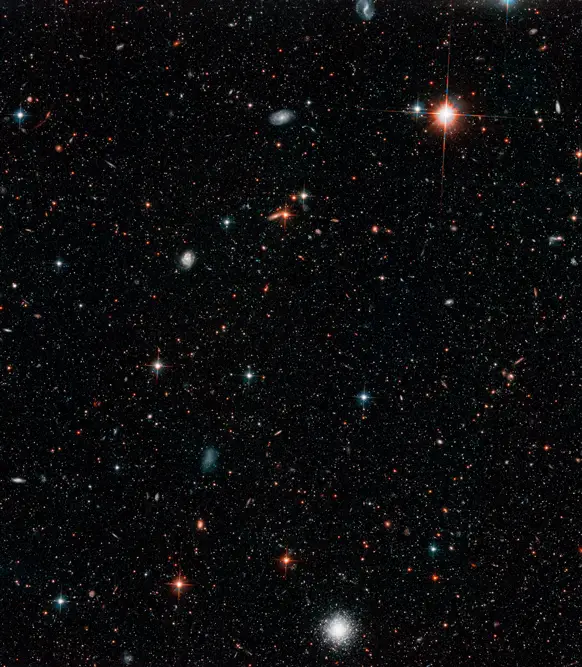 What you are seeing above are bright stars shining close to the Milky Way and others in the far distance appearing as tiny dots – the majority are in the Andromeda galaxy.
"It may not look like much, but what we see is nothing less than the entire sweep of the cosmos in a single image." ~ Levay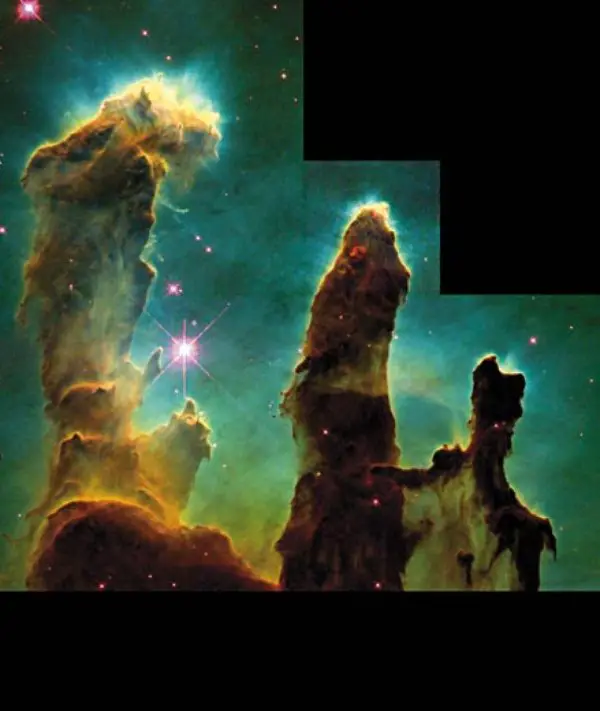 Captured in 1995, this so called "Pillars of Creation" is one of the best known images taken by the Hubble Space Telescope. It has captured a star-forming region in the Eagle Nebula.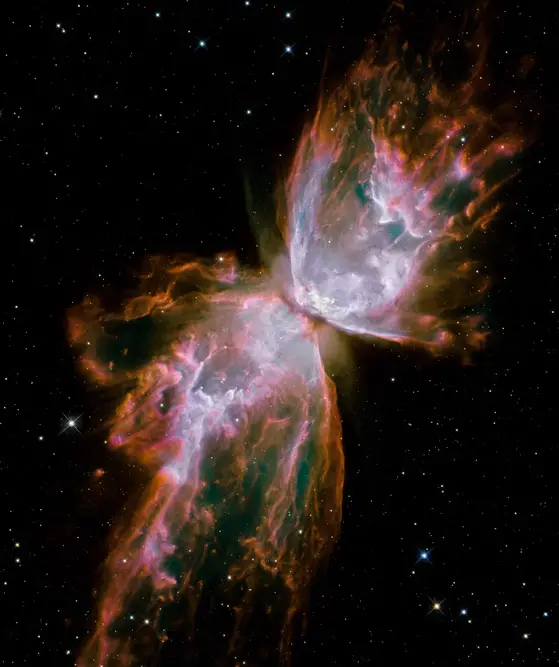 These celestial angel wings are actually gas emitted from a dying star – the unique image is formed by the ejection of the star's outer layers. "They're beautiful," Levay says, "but some very complex dynamics and phenomena shape these things."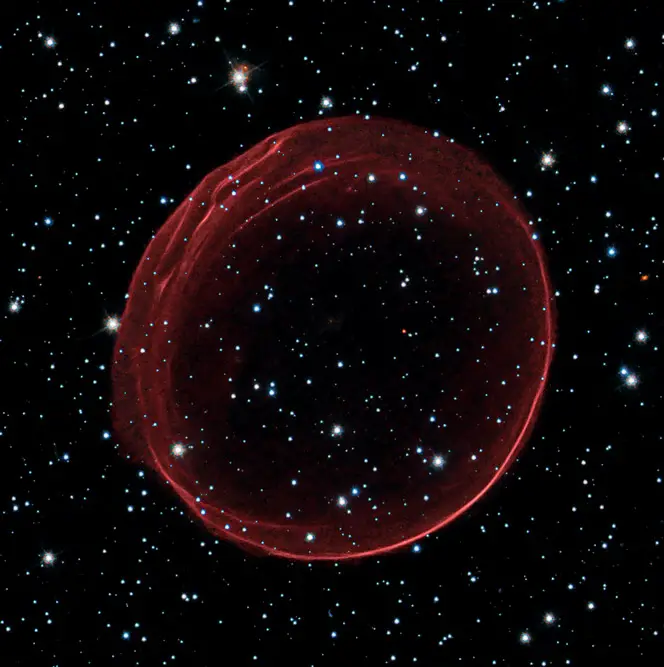 This looks kind of like a coffee stain in the sky! It is in fact a gas bubble 23 light-years across, which is all that remains of a supernova explosion which took place more than 400 years ago.
"The simplicity of this image is haunting," says Levay, "but deceptive."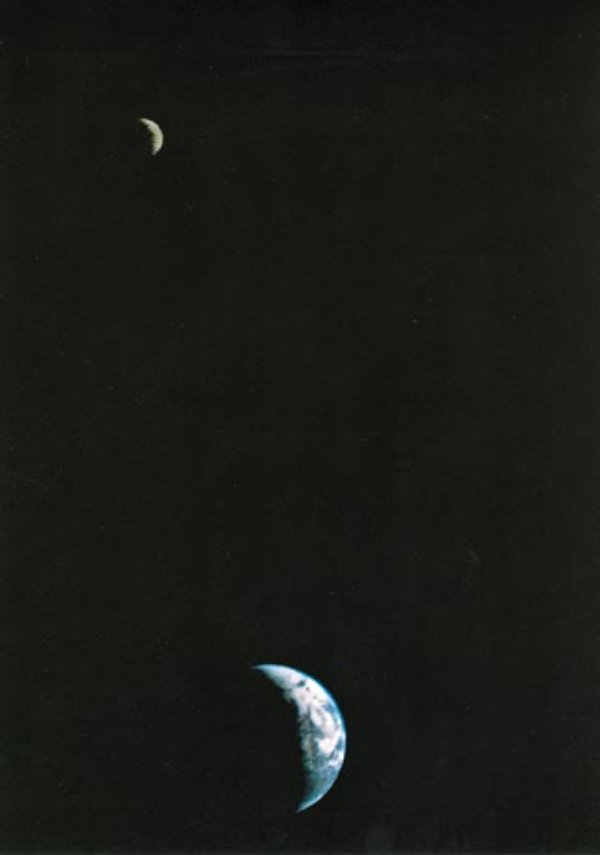 Look – it's the Earth and Moon! This image is the first ever long distance picture to capture our planet and it's moon together. It was taken in 1977 by Voyager 1, on its way to Jupiter.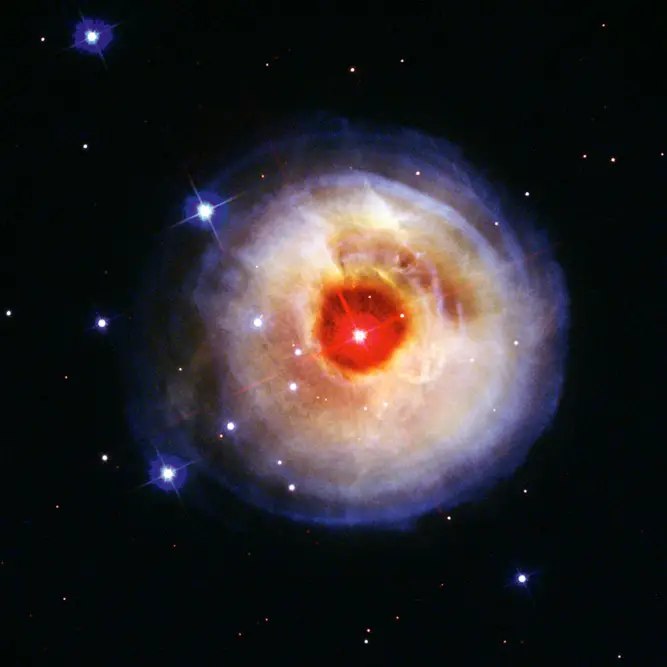 To me, this definitely looks like a cupcake from above. Known as 'Echo of Light', this is the result of images captured over several months during 2002. It was a cosmic event resulting from a ragged balloon of dust, which appeared to expand around the star V838 Monocerotis.
"It's rare to be able to watch something change this dramatically on a human timescale." – Levay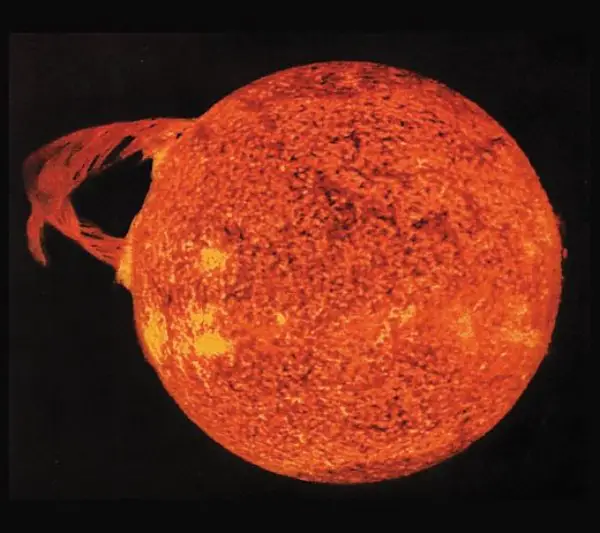 *Sneaky reminder to wear sunscreen!
This image above is of a solar flare (caused by a sudden release of magnetic energy that has built up in the solar atmosphere) taken from Skylab in 1973.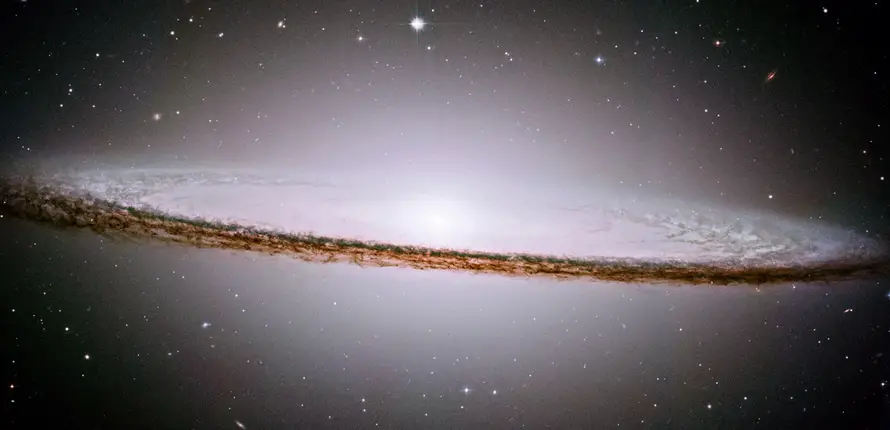 This amazing image is of the spiral Sombrero galaxy.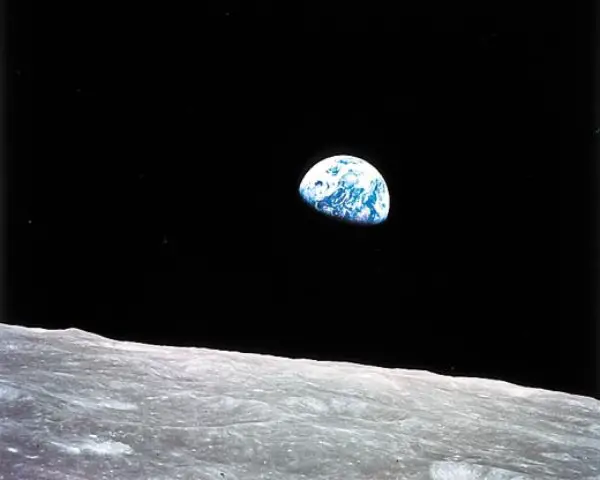 This one is almost a cult classic, showing Earth rising over the moon in 1968. The images was captured by Apollo 8.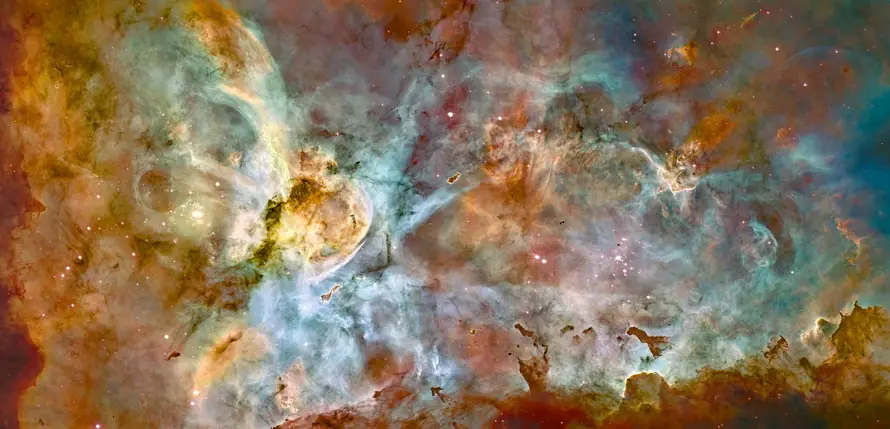 This has to be my favorite on the count down. This image shows a culmination of star births and star deaths across a panorama of the Carina Nebula. the picture has been assembled from multiple Hubble images.
"Visually it's so rich, and it took so much effort to put together. It has to be a favorite." – Levay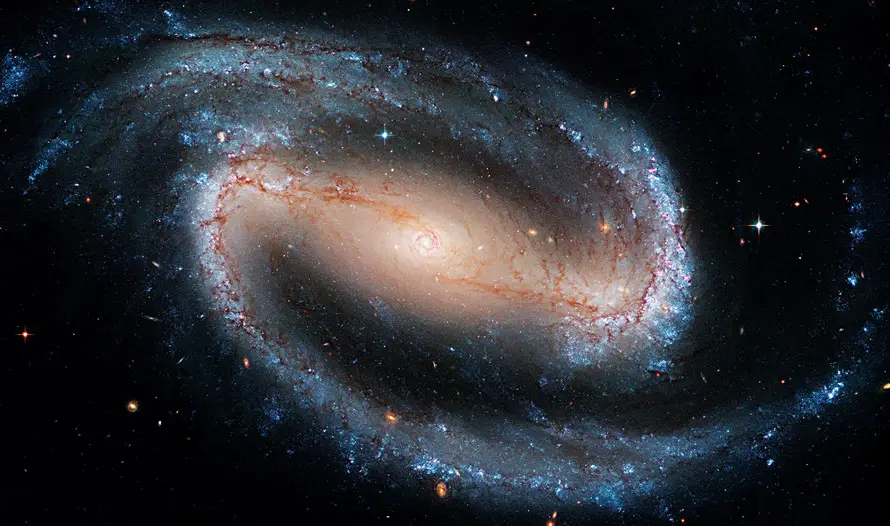 Saving the best until last perhaps, this Hubble image of the spiral galaxy is magical to behold.
"You can just lose yourself in it," says Levay.
I completely agree.
What are your thoughts? Have you spotted a favorite or are there any we have missed off? We would love to hear from you.