MTV Going Green With SWITCH Campaign.
----------- Sponsored Links -----------
----------- Sponsored Links -----------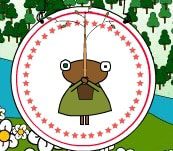 Seems MTV is joining the rest of the world in having a green website, which is a very good thing because of the reach that they have amongst people aged 15-24. They have carbon calculators, home-made videos, downloads of wallpapers and screen-savers. It is part of MTV International's Global Climate Change Campaign, and they are looking for the best ideas and innovations for making the planet a greener place. The site is a little too kitchy for me to spend much time on, but if you have kids (and or are younger than me and not as curmudgeonly), check out MTV Switch.
----------- Sponsored Links -----------
----------- Sponsored Links -----------