My New Homemade Solar Oven Modeled After The Kyoto Box.
----------- Sponsored Links -----------
----------- Sponsored Links -----------
So, on Friday you might remember I mentioned the Kyoto Box, which just won a $75,000 prize ideas to fight global warming. Well, it looked simple enough to build, which was the point, so I built one myself in a few hours this weekend. While I picked up an old window from a friend to try to use the glass, it was just too big – so I headed to the Habitat ReStore to pick up some used plexiglass. Cost? $1.50. A few other materials I needed included:
– 2 cardboard boxes, 1 bigger than the other. The smaller one is the cooker, and the outside one acts as insulation.
– Utility knife to cut the boxes down a little bit
– Black spray paint
– Aluminum Foil
– Leftover packing materials of any kind for insulation
– Glue
– Duct tape
That's it. Since I already had everything except the plexiglass, the entire project only cost $1.50. But did it work? I will tell you after I show you a few pictures of the project: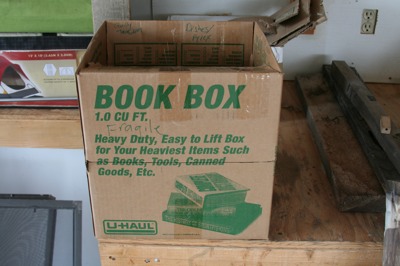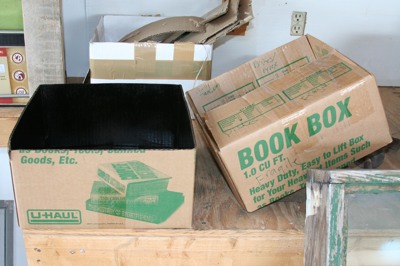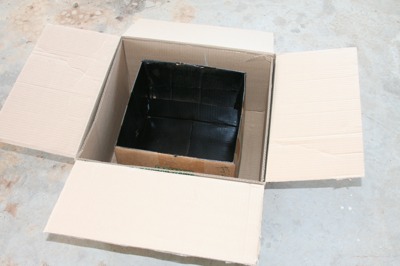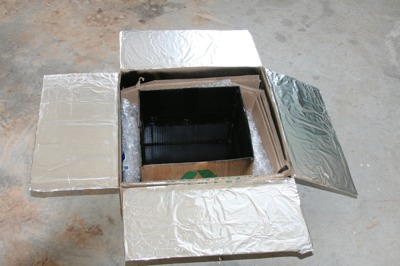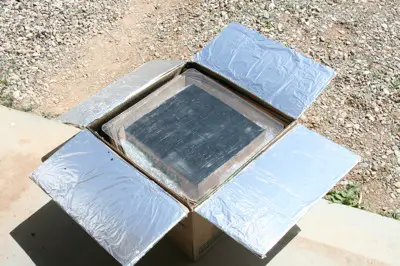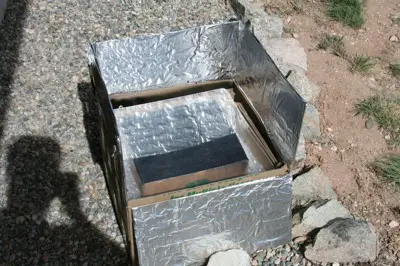 So, did it work? Well, after a little while in the very partly cloudy 5pm sun, the temperature inside the box reached about 175 degrees.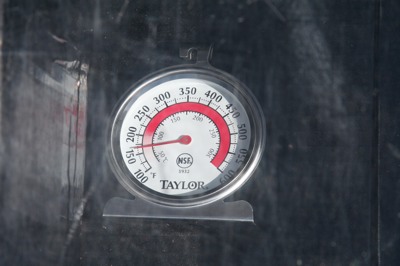 I would say that is a success, considering the fact that it was only 52 degrees and very cloudy. And now it's been snowing for days, so no more testing. Next time it's very sunny I will attempt to do some cooking, and I will report back. I highly recommend you give this project a try, as it's kind of fun to see something you build work so well!
----------- Sponsored Links -----------
----------- Sponsored Links -----------