My Visit To The LA Auto Show To See EVs And Hybrids
----------- Sponsored Links -----------
----------- Sponsored Links -----------
Last week I attended opening day of the Los Angeles Auto Show with a buddy of mine. We go each and every year to the show, and this year I figured I would snap a few photos of some standout hybrids and electric vehicles coming to market soon. While almost every car manufacturer had some version of a hybrid/plug-in/electric/hydrogen car at the show, I decided to just focus on a few that I think will be both viable products and potential leaders of the alternative car market as we head away from our dependence on oil. Take a look.
Fisker Karma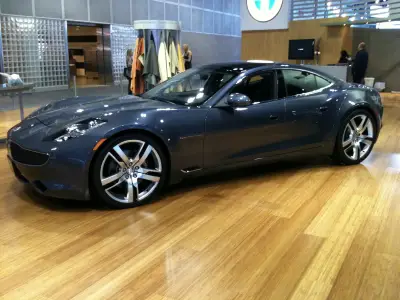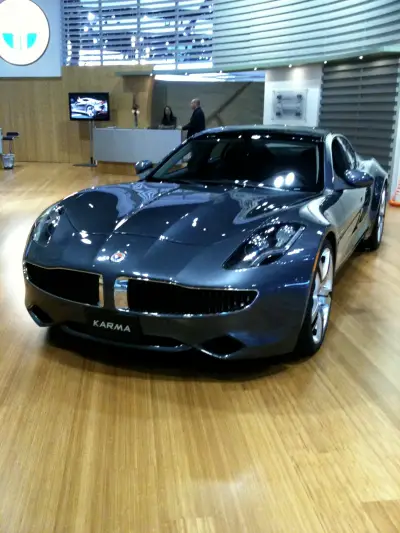 The Fisker Karma is a plug-in hybrid luxury sports sedan that lists for $87,900 and is just absolutely stunning in person. The car is anticipated to have a 50-mile all-electric range and should get 100 MPG when in sport-hybrid mode, with a top speed of 125 MPH and a 0-60 time of 5.8 seconds. This was my absolute favorite "eco" car at the show. Fisker Automotive
Honda Fit EV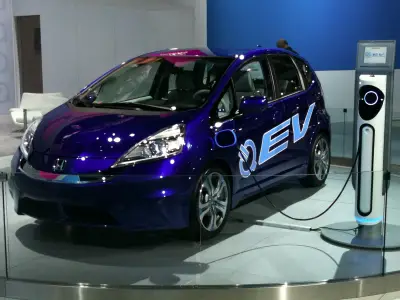 Coming in 2012, the Honda Fit EV is a pretty nice looking little car. The gasoline version of the car gets pretty good MPG at 27 City/33 Highway, but the EV version will have a 100 mile gasoline-free driving range on a single charge. No price has been announced yet. Honda Fit
Chevy Volt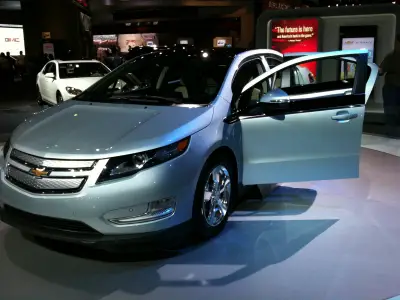 While the Chevy Volt has garnered the most press lately, in person I have to say it's not all that attractive; it's pretty boring. However, it is supposedly capable of going 40 miles on an electric charge without using any gasoline at all, and after you run out of juice, the gas motor kicks in and gets you to your destination. This could be a good crossover to get non-eco customers to look at alternatives, but at $41,000 (before federal tax credits of $7500) I believe it's a bit out of reach for its target market. Chevy Volt
Nissan Leaf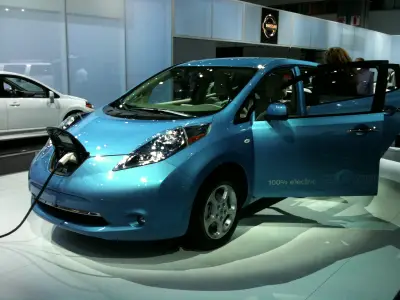 I had hopes that the Leaf would look better up close than it does on paper, but it just wasn't to be. While it goes 100 miles on a single charge like the Honda Fit EV does, it wouldn't look nearly as good doing it. At $33,720 MSRP before federal tax incentives, it's a little pricey for a car that can only go 100 miles before needing recharging. Nissan Leaf
Mazda Ellure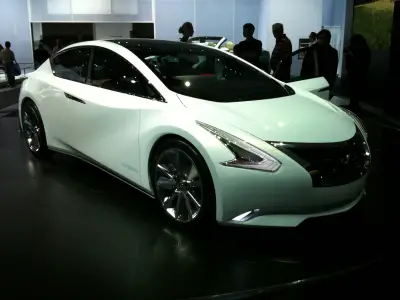 A true concept car, the Mazda Ellure The Nissan Ellure Concept is designed to show off the future of Mazda's designs. The Ellure may be powered by a supercharged 2.5-liter 4-cylinder and 25 kW electric motor, a gas/electric hybrid. There are currently no plans for manufacturing this car. Mazda USA
Fiat 500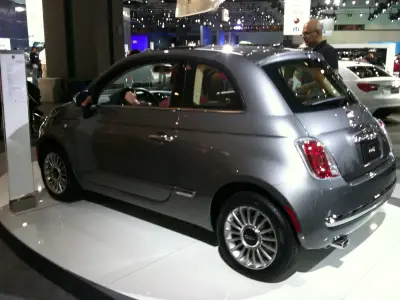 No, it's not a hybrid or an EV, but it's pretty damn cool anyway. The 2011 Fiat 500 makes its return to the US after a 27 year absence, and I think it will definitely find itself a market for buyers looking at Minis and VW Golfs. At just $15,000, it would make for a really nice little city car. Fiat USA
If you attended the LA show, or you attend one in your city, would love to hear what your favorites were!
----------- Sponsored Links -----------
----------- Sponsored Links -----------