Last July, I published the article On Choosing Organic, Food Based Vitamins which discussed the vitamins that I take on a daily basis. The vitamins were from New Chapter, which makes vitamins from mostly organic, whole-food based ingredients and are certified members of the Non-GMO project. I was very supportive of the company and their ethics, but I just found out some rather discouraging news about them; they sold out to Proctor & Gamble. Thanks to some investigating by Mike Adams at Natural News, we have learned quite a bit about New Chapter's new owners:
Who are these people that New Chapter has decided to cozy up to? What are their business interests, and what are their ethics? To answer this question, NaturalNews conducted an investigation of Procter & Gamble's board of directors in order to determine what business interests those directors might represent. What we found was more than a bit disturbing, and as you will see below, P&Gs board of directors is made up of people with ties to weapons manufacturers, Homeland Security, the Federal Reserve, oil companies, the Fukushima nuclear power plant, global banks, pharmaceutical companies, biotechnology (GMOs), mining giants, black box voting machines, and predictably both Microsoft and the Bill & Melinda Gates Foundation.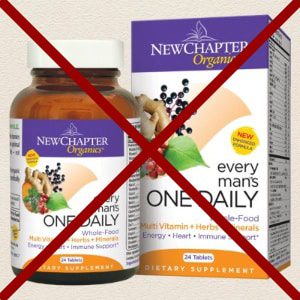 Sadly, that's not even the end of it. P&G tests their consumer products on animals, too. Seems a strange company for New Chapter to get involved with, but I guess the money was just too good and they were willing to sell their ethics and principles to Proctor & Gamble.
Where you spend your money counts, and I won't be supporting Proctor & Gamble by continuing to purchase New Chapter vitamins. It's back to the drawing board for finding wholesome supplements, but it sure beats giving my money to a company like P&G. If you started buying New Chapter vitamins because of my recommendation, I hope you will switch to a different brand as well. In the meantime, if you have any recommendations I would love to hear them!