New House Bill Wants To Monitor Your Emails, IMs, Phone Calls.
----------- Sponsored Links -----------
----------- Sponsored Links -----------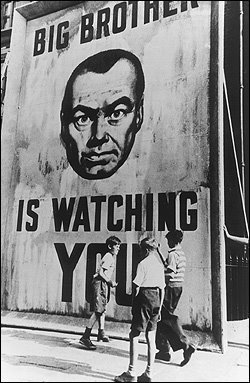 The recently introduced "SAFETY Act", or "Internet Stopping Adults Facilitating the Exploitation of Today's Youth Act", is meant to monitor everything you do on the internet in the name of protecting children. Even if you have nothing to do with harming children. Like to email your friends? The government wants to read about it. Like to IM with your boyfriend or girlfriend? The government is interested in your love life. Need to contact a local social services agency after being abused or raped or the like? The government seems think it needs to know about it.
Seems this bill, if passed (by some miracle), is going to fine ISP's who do not keep full records of their customer's history….indefinitely..and make them available to the government. The bill, proposed by Representative Lamar Smith (R-TX) was initially introduced last year but was shot down because of its overreaching privacy concerns. But it is back and better than ever! Want to speak to all the smarties who are involved with this bill?
Main Sponsor:
Rep. Lamar Smith, 1-202-225-4236
Cosponsors:
Rep. Elton Gallegly, 1-202-225-5811
Rep. Dan Lungren, 1-202-225-5716
Rep. Mike Pence, 1-202-225-3021
Rep. Steve Chabot, 1-202-225-2216
Rep. Tom Feeney, 1-202-225-2706
Rep. J. Randy Forbes, 1-202-225-6365
Rep. Trent Franks, 1-202-225-4576
(thanks to Agonist.org for the phone number list)
When is this madness going to stop? When will come the day when they just station people outside your window to watch you while you eat dinner and enjoy Jeopardy?
You can read the entire bill H. R. 837 and decide for yourself.
----------- Sponsored Links -----------
----------- Sponsored Links -----------