EarthTalk: Is New Urbanism More Environmentally Friendly?
----------- Sponsored Links -----------
----------- Sponsored Links -----------
EarthTalk is a weekly installment from E/The Environmental Magazine.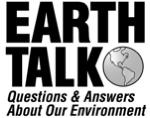 Dear EarthTalk: What makes those so-called "new urbanism" housing developments popping up around the U.S. more environmentally friendly than regular old suburban neighborhoods?
The husband-and-wife team of town planners Andrés Duany and Elizabeth Plater-Zyberk are typically credited as the founders of new urbanism, a style of community design that embraces mixed use (commercial and residential) development in pedestrian-friendly and green space-rich neighborhoods, much like the old neighborhoods many baby-boomers remember before suburban sprawl made us all slaves to our cars.
Duany and Plater-Zyberk formulated their new urbanism principles while living in one of the Victorian neighborhoods of New Haven, Connecticut while they attended graduate school in architecture at Yale. Their neighborhood included corner shops, front porches and a variety of attractive and well-designed housing and commercial structures, planting the seed of an idea that has now swept the U.S. and beyond.
The prototypical new urbanist community is Florida's Seaside, which Duany and Plater-Zyberk began designing in 1979 for the 80-acre coastal parcel's developer, Robert S. Davis. Their plan took the best elements of a handful of graceful southern cities like Key West, Charleston and Savannah to create a community based on the tried-and-true concept of walkable, self-contained neighborhoods. Besides 300 homes, Seaside contains a school, a town hall, an open-air market, a tennis club, a tented amphitheater and a post office, everything anyone could ever need in a town, and all within a five minute walk.
According to the non-profit Smart Communities Network, Seaside works as a community because of its design: "Mandatory porches are set close enough to walkways to enable porch sitters and passersby to communicate without raising their voices"¦. The streets are all interconnected; creating a network that eliminates "˜collector' routes and reduces congestion. Walkways crisscross the development to encourage walking and biking, while narrow streets serve to reduce traffic speed." Building fronts are a uniform distance from the curb and all streets are tree-lined to further the community's "sense of place."
Other examples of new urbanist communities include: Stapleton on the outskirts of Denver, Colorado; Seabrook on the southern coast of Washington State; Melrose Arch in Johannesburg, South Africa; Alta de Lisboa near Lisbon, Portugal; and Jakriborg in southern Sweden. Meanwhile, the idea has caught on in New Orleans, where developers are styling new communities in the wake of Hurricane Katrina based in part on the principles of new urbanism.
According to the website NewUrbanism.org, being green is central to the concept of new urbanism, where houses tend to be compact and on small lots. And many developers are incorporating green building design and alternative energy generation into their plans for these communities. Furthermore, proponents say that building densely settled, walkable communities instead of road-intensive suburban developments cuts down on the need to drive, thus further reducing the carbon footprint.
CONTACTS: Seaside, www.seasidefl.com; Smart Communities Network, www.smartcommunities.ncat.org; NewUrbanism.org, www.newurbanism.org.
GOT AN ENVIRONMENTAL QUESTION? Send it to: EarthTalk, c/o E/The Environmental Magazine, P.O. Box 5098, Westport, CT 06881 USA; submit it at EarthTalk; or e-mail us. Read past columns at our archives.
----------- Sponsored Links -----------
----------- Sponsored Links -----------