No More Plastic Bottles In The Shower For Me.
----------- Sponsored Links -----------
----------- Sponsored Links -----------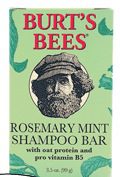 As of this past weekend, everything I use in the shower is officially petroleum based plastic bottle free…My soap right now is a bar of Method Bloq Soap and my shampoo is a shampoo bar from Burt's Bees. Both are natural soaps that are biodegradable and contain no harmful chemicals, and they both do a wonderful job of making me less stinky.
Only have to find a good bar of shaving soap…any ideas? That and convince the wife to give up the plastic bottles of shampoo and conditioner and we are both entirely plastic-free!
----------- Sponsored Links -----------
----------- Sponsored Links -----------