Prefab Wednesday – Marmol Radziner Prefab.
----------- Sponsored Links -----------
----------- Sponsored Links -----------
Designed to achieve LEED certification and pre-built in a factory, the prefab houses from Marmol Radziner are what prefabs are supposed to be. Modern, beautiful and custom designed for you, they are not cheap…but the view on this house is priceless so maybe that is part of the budget. (kidding…) Here is a picture of the outside of the Desert House Prototype out in Desert Hot Springs, CA: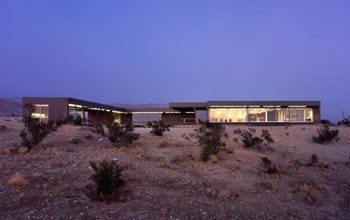 They are steel-frame houses that include include pre-installed flooring, appliances, windows, doors, and fixtures. The house mentioned on this page employs four house modules and six deck modules, making for some incredibly beautiful indoor/outdoor living spaces set in that desert environment. Other than the lack of water out there, it is so peaceful and serene that it would be a great place to own a house like this.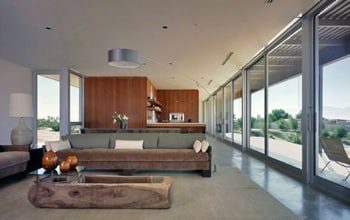 The good part is that this desert house gets all of its electricity from solar panels. The bad part? Expense. Their 3 bedroom, 3.5 bath model home (on their site) costs about $1,000,000 which is way out of range of the average homeowner.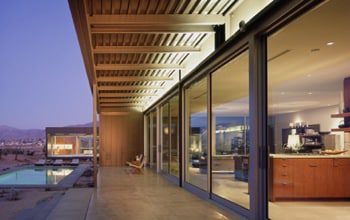 I would really like to see an affordable, attractive and modern prefab house come on to the market. As much as I love all these designs, the price just puts it outside the realm of possibility for us and most other people. Anyone want to start a prefab company that makes affordable housing? You can build one for me as a case study if you wish!
----------- Sponsored Links -----------
----------- Sponsored Links -----------