Prefab Wednesday – The iT House From Taalman Koch.
----------- Sponsored Links -----------
----------- Sponsored Links -----------
This weeks "prefab" house is from Taalman Koch, an architecture design company here in Los Angeles. I put prefab in quotes because it is not a true prefab house, but rather one made from panels and giant pieces of metal. The house being featured is the "iT House". While there is not a ton of information available about this house (the website itself is not even built), I did find a blog about it that let me see the construction and completed house. The house is almost all glass, with aluminum framing and a metal roof. Price? No idea, but it sure is a gorgeous example of what can be done with metal and glass.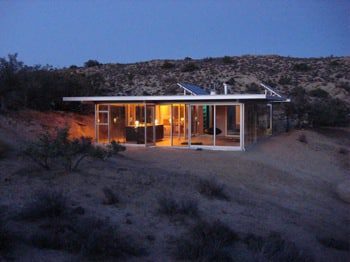 Outside of the house looking in.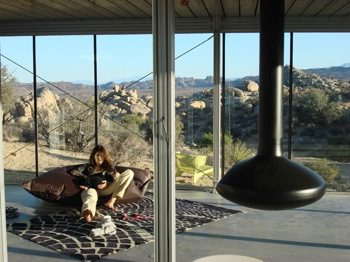 Inside of the house.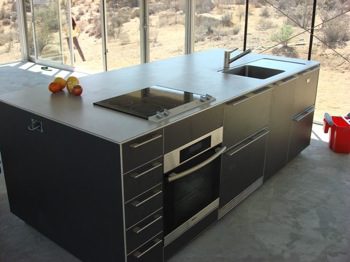 Inside the kitchen.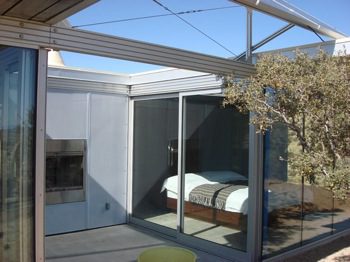 Bedroom
You can learn a little more about the architects over at Taalman Koch, but the real meat and potatoes of this house is over at the "iT House Blog" where you can peruse a ton of pictures of the site, construction, and the finished house, both inside and out. Would love to see this come to the market for others to buy! Anyone?
----------- Sponsored Links -----------
----------- Sponsored Links -----------