Prefab Wednesday – The JoT House By Yeh & Jerrard LLC.
----------- Sponsored Links -----------
----------- Sponsored Links -----------
From passive solar design, sustainably harvested wood and full construction in about a week, the JoT house makes for a great prefab house. The JoT house can be built for as little as $100 per square foot, so for the 1500 square foot house, you are looking at $150,000…Not bad in the world of prefab!

The house comes with everything except the roof system, but I don't really know what that means. It doesn't come with a roof? They do discuss the roof in the construction process, so I am not sure. It looks like the house can be built anywhere due to its super-insulated panels and construction process, which is good. The floors are cork tiles (concrete is optional) and kitchen and bath fixtures are from IKEA (great "green" company).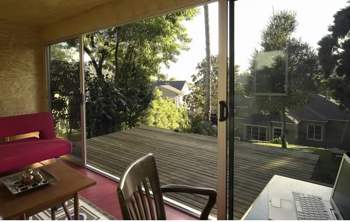 Overall, even though their website does not have a lot of information on it, I love this house. It's sleek modern lines, affordability and "green-ness" make it a good option for those looking for a modern prefab house. I just wish their site had more info on it so I could learn even more about it!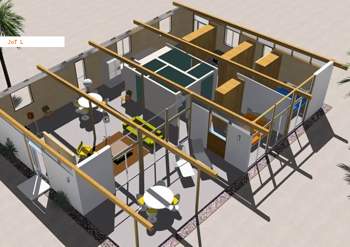 Why is it called the JoT house? 'Cause the first ones were built in Joshua Tree, California and the name stuck!
----------- Sponsored Links -----------
----------- Sponsored Links -----------