Prefab Wednesday-The mkLotus By MKD Architecture.
----------- Sponsored Links -----------
----------- Sponsored Links -----------
Well, it looks like Michelle Kaufmann has done it again with the introduction of the mkLotus prefab house.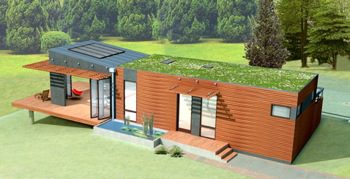 As I have mentioned before, Kaufmann's designs are among my absolute favorites in the prefab world, even if they are a tad pricey. This new mkLotus design is spectacular, with lots of natural light, windows and doors that open fully to the outside, and they are chock full of sustainable goodies. FSC Certified Wood Cabinetry, Countertops by Concreteworks, LED Lighting, Floor and Wall Tiles by Terra Green, Bamboo Flooring, Green "Living" Roof, 100% Solar Generated Power, and a Gray Water System…need I go on?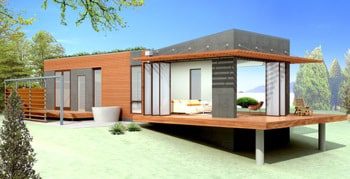 It looks like the houses are in the development stages at this point, in partnership with Sunset Magazine and West Coast Green. As per her other houses, the price should be in the $200 – $275 per square foot price range, putting the 2 bed/2 bath version at 1344 square feet or a minimum of $268,800 not including site work. Like her other houses, this one is gorgeous inside and out, and I am hoping I can make it up to the open house at West Coast Green September 20 – 22, 2007 in San Francisco's Civic Center Plaza. You can read all about the house on the MKD Architecture website, and if I make it to the show I will be sure to have a full report at the end of September!
----------- Sponsored Links -----------
----------- Sponsored Links -----------