Prefab Wednesday – The Modern Cabana.
----------- Sponsored Links -----------
----------- Sponsored Links -----------
Founded in 2004 in San Francisco, California, Modern Cabana is a private, family-owned business that provides its clients with designer, pre-fabricated accessory structures of the highest quality and design integrity. Its flagship solution, The Cabana, is a testament to the fact that modern, green design is compatible with affordability, ease of installation and, of course, timeless beauty. Designer created, Contractor built, Modern Cabana will enhance your property. These prefab structures are available in sizes ranging from 100 to 1,000 square feet, so they could make for either a home office in your backyard or a full-fledged house for your family.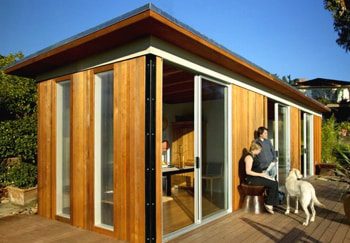 The starting price for the 10 X 10 structure is $9,750, which includes flooring, windows, exterior siding, roof, electric work, doors, concrete block foundation, and denim insulation (my favorite kind). For the 10 X 16 structure is only $15,600 and would make for a fantastic work-at-home office out back.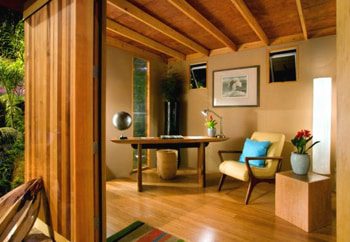 You can assemble the Cabana on your own using the manual and some basic tools or you can hire a couple of builders to do it for you. The website says a few able-bodied people could build the structure in as little as a few days. The structures are also easily expanded, so you can combine different Cabana's to make whatever size you need, which is pretty cool.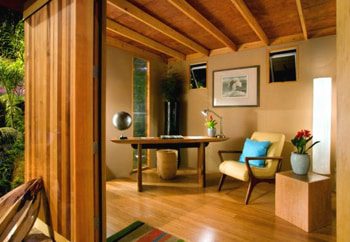 For more info on the sizes and specs, check out Modern Cabana. Now if only I had a place to put one…maybe inside my guest bedroom?
----------- Sponsored Links -----------
----------- Sponsored Links -----------