Product Review: Aroha Organics Natural, Handmade Soap.
----------- Sponsored Links -----------
----------- Sponsored Links -----------
The people at Aroha Organics were nice enough to send me a bar of their Rosemary Mint organic soap to try out, and I have to say that I liked it a lot. A few weeks ago I wrote a "Do One Thing" post about buying local, handmade soaps, and if you happen to live in Wisconsin or are in the market for handmade, organic soap, you might want to give these guys a look. Jennifer and Brendan are the owners of the company, who started hand-making their soap after working on organic farms in both New Zealand and the U.S..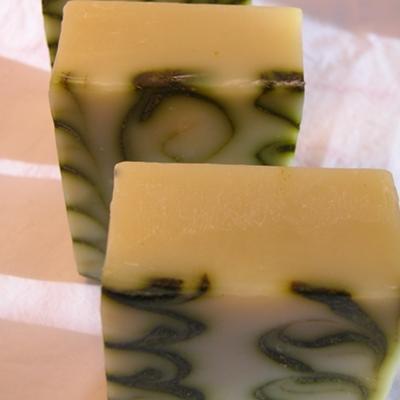 The soap base they use is certified organic and sustainably harvested, they use their own herbs and flowers in the soaps and balms, and they reuse shipping materials as much as they can. As for ingredients, it depends on the kind of soap you have, but the rosemary mint they sent me contained saponified organic olive oil, organic coconut oil, organic palm oil, castor oil, jojoba oil, handmade infused chamomile oil, rosemary and peppermint essential oils, wheatgrass powder, and rosemary oleoresin extract which is a natural preservative. No synthetic frangrances, colorants or preservatives are used either, making this is a very high quality soap. And the fact that they make this soap by hand, with their own ingredients, and sell it for only $5, is just fantastic.
As a special offer to the readers of The Good Human, Jennifer and Brendan wanted to give you a free bar of soap for every four that are purchased by using the code "goodhuman". All you have to do is pick 4, and they will include a 5th one for free if you let them know where you found out about them (right here on this site). So thanks to them for that, and if you are looking for some really nice, handmade organic soap, you might want to give them a try at Aroha Organics!
----------- Sponsored Links -----------
----------- Sponsored Links -----------