Product Review: Doulton GSS Mini Gravity Water Filter Purifier.
----------- Sponsored Links -----------
----------- Sponsored Links -----------

Now how cool is this? Leslie from WaterCheck just sent me a Doulton GSS Mini Gravity Water Filter Purifier to test out and review, and I am very glad he did. This filter is totally portable, made from stainless steel, and requires no electricity to work – it works by gravity alone. My wife and I go camping quite often, and not only will this make a nice addition to our supply list to ensure we can always get clean drinking water, it will also come in handy should we ever face an emergency around here. It's only 10 inches high fully assembled, weighs barely anything, and provides 1/2 liter of clean water per hour, so it would also be great to take along on an extended hike someday. According to the spec sheet, the filter will remove:
95%+ of chlorine
95%+ of pesticides/herbicides
98% of iron
98% of aluminum
98% of lead
99.99% of bacteria
100% of Cryptosporidum (I don't even want to know what this is)
100% of Giardia Lamblia
100% of sediment
99.99% of Anthrax spores
100% of Guinea Worm
Sounds like some pretty clean water to me. The filter works so well that it is used by some the world's leading relief organizations such as UNICEF, the Peace Corps, The Red Cross, The Red Crescent, as well as missionaries and relief workers in over 140 countries throughout the world. I (and mom, don't read this part) even took water from the roof gutter before it reached the cistern and ran it through this filter and drank it…and it tasted just as good as the filtered well water we drink on a regular basis. And one of the best parts of WaterCheck's business model? They donate a portion of all their revenue to water sustainability projects around the world. Pretty cool. These guys carry all sorts of water filter products, from filters like this one, to shower heads, to whole-house filters. They carry pretty much everything water-related, so check them out. And now, I will let you in on a little secret for something I hope to have here on the site soon – WaterCheck has offered to give away one filter unit for my next big giveaway on the site, so be sure to stay tuned for that. But until then, here are some pictures of the filter I just took this morning so you can check it out.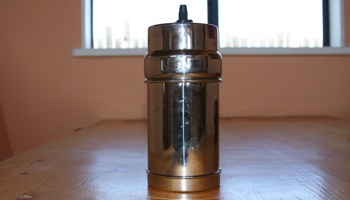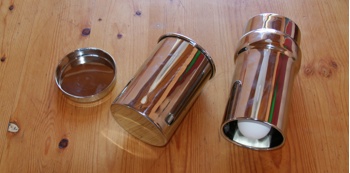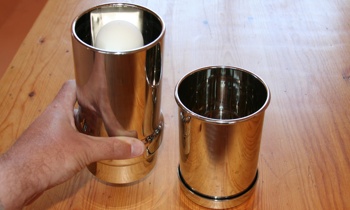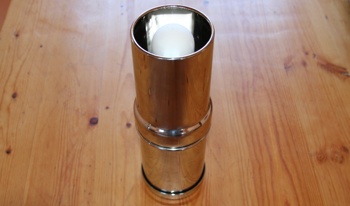 ----------- Sponsored Links -----------
----------- Sponsored Links -----------