Quick Green Reads For The Weekend Volume Thirteen.
----------- Sponsored Links -----------
----------- Sponsored Links -----------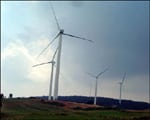 This Monday is my birthday, so I am sure this weekend will be filled with all sorts of exciting things…or not. I will finish up my new and improved environmentally friendly office makeover, attend a school function with the wife, and take part in an outdoor sustainability festival here in my town. Hope you have a great weekend… but before you go, here are a few things that caught my attention this week:
No Impact Man shuts off the power at their place in the city and relies on only a small solar panel. I am very curious how this works out.
Green Options talks candle safety and candle materials. Good read for those curious about eco-friendly candles.
MSN tells us which 10 cities are the greenest in America. I can promise you that Los Angeles is NOT on this list.
Climate change is creating new refugees that will be needing attention from the U.N.. It is only going to get worse I am afraid.
Now, step away from the computer and go outside this weekend!
----------- Sponsored Links -----------
----------- Sponsored Links -----------