Reduce, Reuse & Recycle – Turning An Old Window Into A New Mirror Part 2.
----------- Sponsored Links -----------
----------- Sponsored Links -----------
About a month ago, I wrote about how I was turning an old window into a new mirror for our house – and it's finally done! After much chipping, sanding, and painting, and having a piece of mirror cut for it, I can honestly say that I am pretty happy with the outcome. Not sure where in the house it's going to be hung, so for now I keep trying it in different places. This is what it looked like as I was scraping all the junk off of it: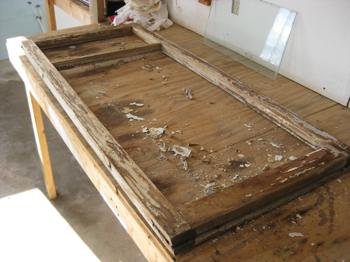 And this is what it looks like now: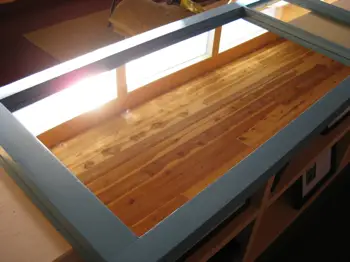 Yes, that's the ceiling reflected in the mirror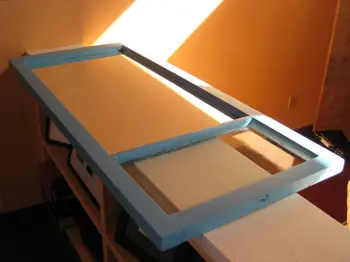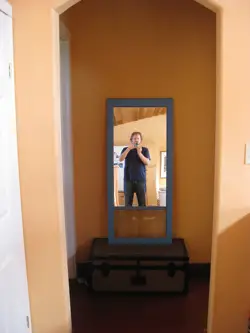 Yep, yours truly
The bottom pane is still glass, as I am planning on using it as a picture frame once I decide where it is going to be hung up. I am pretty psyched that I was able to take something that someone else had discarded and turn it into a nice piece. Never look past something thrown away without thinking if you can use it! And by using that color blue in our house, we have officially joined the ranks of the New Mexicans!
----------- Sponsored Links -----------
----------- Sponsored Links -----------