Registration Fees And Rebates Based On Your Vehicles Emission Level.
----------- Sponsored Links -----------
----------- Sponsored Links -----------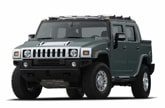 Finally, something the government does that I am all for! The California Assembly is expected to vote this week on the California Clean Car Discount Act (terrible name, guys) which would impose charges and grant rebates based on your vehicle's emission of CO2. Whoo hoo! I have talking about this kind of thing for a long time, and I am glad to see that the CA Assembly has been as well. According to an article in the LA Times about it, one time fees of up to $2,500 would be levied against new gas guzzlers such as Hummers, Vipers and Tahoes; some cleaner and middle of the road SUV's and minivans would be exempt from any charges; and more efficient smaller cars could get hefty rebates. The newspaper lists some of the charges or payouts as follows:
CHARGES
Tahoe – $1,300
F-150 – $1,200
Dodge Ram – $1,000
Silverado – $900
BIG REBATES
Prius – $2,500
Yaris – $2,100
Honda Fit – $1,900
Civic and other Hybrids – $1,800
I know many people will see this as the state trying to legislate what we drive, but the bigger picture is that they are trying to force the auto manufacturers to get their acts together and build more efficient automobiles. Also, it only pertains to new vehicles, not used ones. When people start buying more smaller and medium-sized cars instead of the big monsters, manufacturers will be forced to contemplate what they are building. California is the biggest automobile market in the country and it is a bold step to take, and one that I hope passes with flying colors.
----------- Sponsored Links -----------
----------- Sponsored Links -----------