Saving Money With Organic Grocery Coupons
----------- Sponsored Links -----------
----------- Sponsored Links -----------
While organic foods are often thought to cost much more than conventionally-grown foods, the truth is that the difference is usually just a few nickels or dimes. Sure, you're always going to run into an organic item here and there that costs way more than it's standard counterpart, but that's become more of an exception than a rule. All that being said, who doesn't like saving money on their favorite organic food brands? There are many coupons available for organic grocery items, all you have to do is know where to look. I have rounded up some of my favorite spots to collect coupons to use on organic food, and hopefully you will find them useful as well.
Nutiva – Like their Facebook page and you can print out a $10 coupon.
Mambo Sprouts – Be healthier, greener and save money on your grocery bill when you use our printable coupons.
Simply Organic – Organic spices, seasoning, salad dressings, and bake mixes.
Lundberg Farms – Organic rice, rice cakes, pastas, flours, and gluten-free foods.
Organic Valley – Organic dairy, soy, meat, juice, and produce products.
Kashi – Cookies, crackers, cereals, frozen foods. Note that Kashi does not support the labeling of GMO foods
Newman's Own – Everything under the sun, with all proceeds going to charity.
Arrowhead Mills – Baking, beans, breakfast, gluten free.
Santa Cruz Organic – Organic juices, sauce, peanut butter, spreads, teas.
Earth's Best – Tons of products, including many for babies and children.
Horizon Organics – Organic milk, cheese, yogurt, eggs, butter.
Cascadian Farm – Cereals, granola bars, frozen vegetables, fruit spreads.
Brown Cow – All natural yogurt.
Amy's Kitchen – Organic and natural frozen prepared food items.
Seventh Generation (OK, so not organic nor food. But they do have coupons for their cleaning products.)
Seeds of Change – Rices, pastas, salad dressings.
Muir Glen – Organic canned tomato products.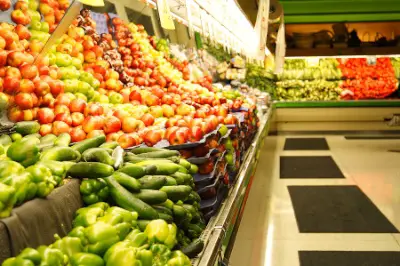 Did I miss any of your favorite places to get coupons for organic foods? Let everyone know in the comments! And if you are looking for some advice on how you should allocate your money spent at the grocery, here is a list of which fruits and vegetables you should be buying organic. Keep these products in mind next time you head to the store.
----------- Sponsored Links -----------
----------- Sponsored Links -----------