Spring Cleaning 101 – The Natural Way To Clean Wood Floors.
----------- Sponsored Links -----------
----------- Sponsored Links -----------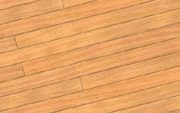 I think everyone knows by now that wood floors are better for your health and the environment than carpets filled with formaldehyde and other chemicals. They look great most of the time, but there is one major problem with them…they are always dirty. We have a constant battle on our hands against "tumble dust", which seems to reappear the minute we clean up our place. But once you can get that under control, you still have to clean your wood floors once in a while to maintain that nice shine. And instead of buying some "made for wood floors" chemical, there are ways to make them clean them and make them shine up nice using natural, common household goods.
Before you work on making the floor sparkle, they should be cleaned with vinegar and water. A small amount of vinegar in a bucket of warm water will do wonders for your wood floor. Make sure your floor is sealed and you wring out excess water before mopping the floors, as too much water could damage your wood. That all being said, once they are clean, you can now work on making them shine:

If you have natural unsealed wood floors (which you probably don't), you can use linseed oil with a rag, allow it to soak in for a little while, and then mop it up with a little more oil.
For sealed floors, you can use 1 part white vinegar to 1 part vegetable oil to give it a great shine. Just combine the two, grab a rag, and rub it in like you are polishing a car. The shine will blow you away.

You can of course use products from Method and Seventh Generation, but for those of you that like to keep things simple and cheap, natural wood floor cleaners are easy to make and very inexpensive. What do you use to keep your wood floors sparkling?
technorati: natural, cleaning, wood floors
----------- Sponsored Links -----------
----------- Sponsored Links -----------