Innovative Bike Charges Your Lights, iPhone
----------- Sponsored Links -----------
----------- Sponsored Links -----------
We've all seen bikes that can power their own headlights and taillights, but have you seen one with a powered USB hub in the handlebar? Probably not. The Starke by Silverback has a front hub that at 7 to 9 miles per hour makes enough energy to recharge your iPhone or iPod through a USB port as well as your front and rear bike lights. Pretty neat, right? FastCoDesign has this to say about the bike:
The math on your bike doesn't seem to add up. The sweat from all those thigh-burning, hill-climbing miles evaporates into thin air, as you change batteries in your bike light and drag your GPS inside to charge it. Now a German bike company says it can transfer all those pedal revolutions into energy you can actually use.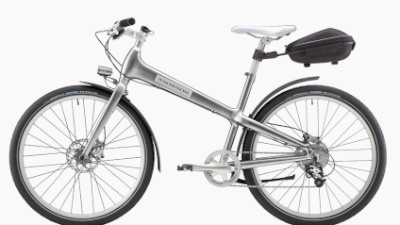 There are 4 different models in the line, each weighing between 25 and 31 lbs, and they have Shimano parts and nickel alloy frames. I couldn't find any prices, but judging from the way they look and this innovative feature, I would venture they aren't cheap.
----------- Sponsored Links -----------
----------- Sponsored Links -----------