Statistics And The Environment – How To See The Real Numbers.
----------- Sponsored Links -----------
----------- Sponsored Links -----------
I came across an incredible exhibit by photographer Chris Jordan last night that shows us in photographs that which we normally only read about. Statistics such as the number of plastic bags thrown away each day, the number of plastic bottles used every hour in the United States, and the number of cell phones retired every day become larger than life when seen as a photo. Here is one that I think is amazing: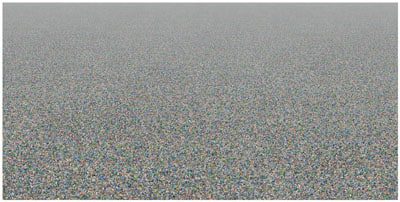 Yep, that is a depiction of 2.5 million plastic bottles, which is the amount used in this country each and every HOUR of the day.
Be sure to go check out the rest of the photos and be prepared to be amazed at Chris Jordan.com.
----------- Sponsored Links -----------
----------- Sponsored Links -----------