Strengthen Your Family Bond – Go To The Drive In Movies!
----------- Sponsored Links -----------
----------- Sponsored Links -----------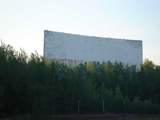 I remember when I was a kid we used to go to the drive-in movies a few times a year and it was quite a treat. Of course, this was when my brother and I were young and we actually liked our parents! We all piled in the car, brought along some snacks, and enjoyed some family time hanging out in the car…it was pretty cool. But after many years the drive-in that was near us shut down, as did most of the rest of them around the country. However, I think they are making a comeback as there are directories on the internet such as Drive-Ins.com which can help you find a theater near you.
Since most people (never mind just kids) younger than myself have probably never been to the drive-in, it could be quite a treat for a hot summer Saturday night. Check out the site to see if there is one near you and bring the family together for something interesting and different…see a movie while in the car? No way!
----------- Sponsored Links -----------
----------- Sponsored Links -----------