Today we see that the news is full of reactions to eight executions that took place in the early hours of this morning (29th April 2015). Two of the condemned Andrew Chan and Myuran Sukumaran were arrested in 2005 as part of a group which came to be known as the 'Bali Nine'. They attempted to smuggle heroin from Bali to Australia, and were caught.
Public and political interest and pressure in this story has been growing in recent weeks, and it may be a surprise to learn that it has been developing for a decade. This post will look at the time line of the events around the 'Bali Nine' and how it came to such a devastating conclusion this morning.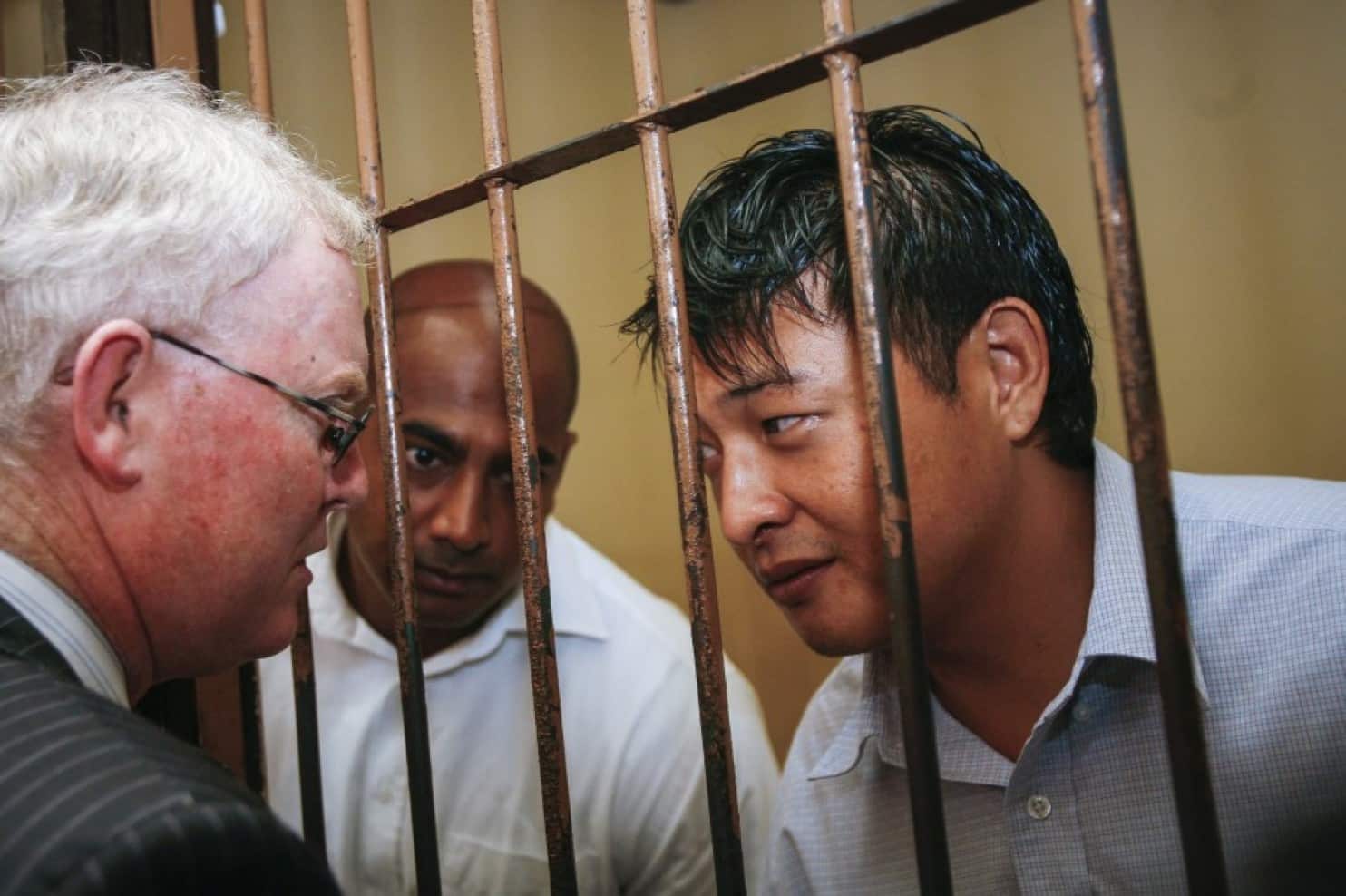 Time Line
April 2005 – Nine Australians were arrested in Bali, on suspicion of smuggling 8.3 kgs of heroin out of Indonesia. Martin Stephens, Renae Lawrence, Scott Rush, Michael Czugaj, Si Yi Chen, Tan Duc Thanh Nguyen, Matthew Norman, Andrew Chan and Myuran Sukumaran.
August 2005 – The Australian Federal Police admit that the Indonesian police force had acted on information supplied by Australian authorities. It was claimed that this was a breach of the bilateral agreement, as such information should only be released by the Attorney General.
October 2005 – The trials begin in Indonesian Court.
February 2006 – Sentences are handed down. Seven of the nine are sentenced to life imprisonment. Andrew Chan and Myuran Sukumaran are sentenced to death by firing squad.
February 2006 – Appeals are lodged against the sentences.
September 2006 – Four of the seven life imprisonment sentences are shockingly increased to death by firing squad. The Australian Prime Minister, John Howard, refuses to intervene at this time.
January 2007 – Further legal challenges and appeals are raised.
July 2007 – John Howard raises the issue of the Bali Nine for the first time with the Indonesian Prime Minister.
May 2012 – By now, only Chan and Sukumaran are facing the death sentence, reviews and appeals have seen the others revised down to life imprisonment. Chan and Sukumaran appeal for clemency.
December 2014 – The new Indonesian President, Joko Widodo, declares 'no mercy' for the drug criminals. Presidential pardons are denied.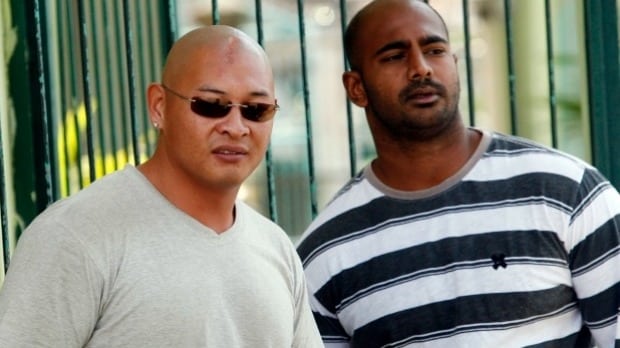 January 2015 – Tony Abbot, Australian Prime Minister appeals to Widodo directly. 'Because in the end, mercy has to be a part of every justice system, including the Indonesian one.'
February 2015 – Chan and Sukumaran are placed in the next round of executions. Further appeals are made and rejected.
"The decision to give the death sentence wasn't the president's, it was the judge in the court. The president is just not giving forgiveness, not giving any clemency." Widodo
1st March 2015 – A popular Governor of Jakarta, Basuki Tjahaja Purnama, makes an unusual public announcement condemning the death penalty.
Ex-Prime Ministers of Australia also may public pleas:
Kevin Rudd – "As a deep, long-standing friend of Indonesia, I would respectfully request an act of clemency." 
John Howard – "Mercy being shown in such circumstances would not weaken the deterrent effect of Indonesia's strong anti-drug laws." 
Malcolm Fraser – "We are very much opposed to the death penalty in Australia. We face an extraordinarily difficult, if not impossible, task if we seek to impose our value system on other countries."
3rd March 2015 – Chan and Sukumaran are moved from the Kerobokan prison and flown to the island jail where the execution is to take place.
6th April 2015 – Final appeals are rejected.
25th April 2015 – Formal notices of execution are given, expressing that the soonest it would take place is in 3 days. Chan and Sukumaran refuse to sign their death warrants.
27th April 2015 – Chan marries his fiancée Febyanti Herewila in a ceremony inside of the prison.
29th April 2015 – Chan and Sukumaran are executed, with six other death row inmates.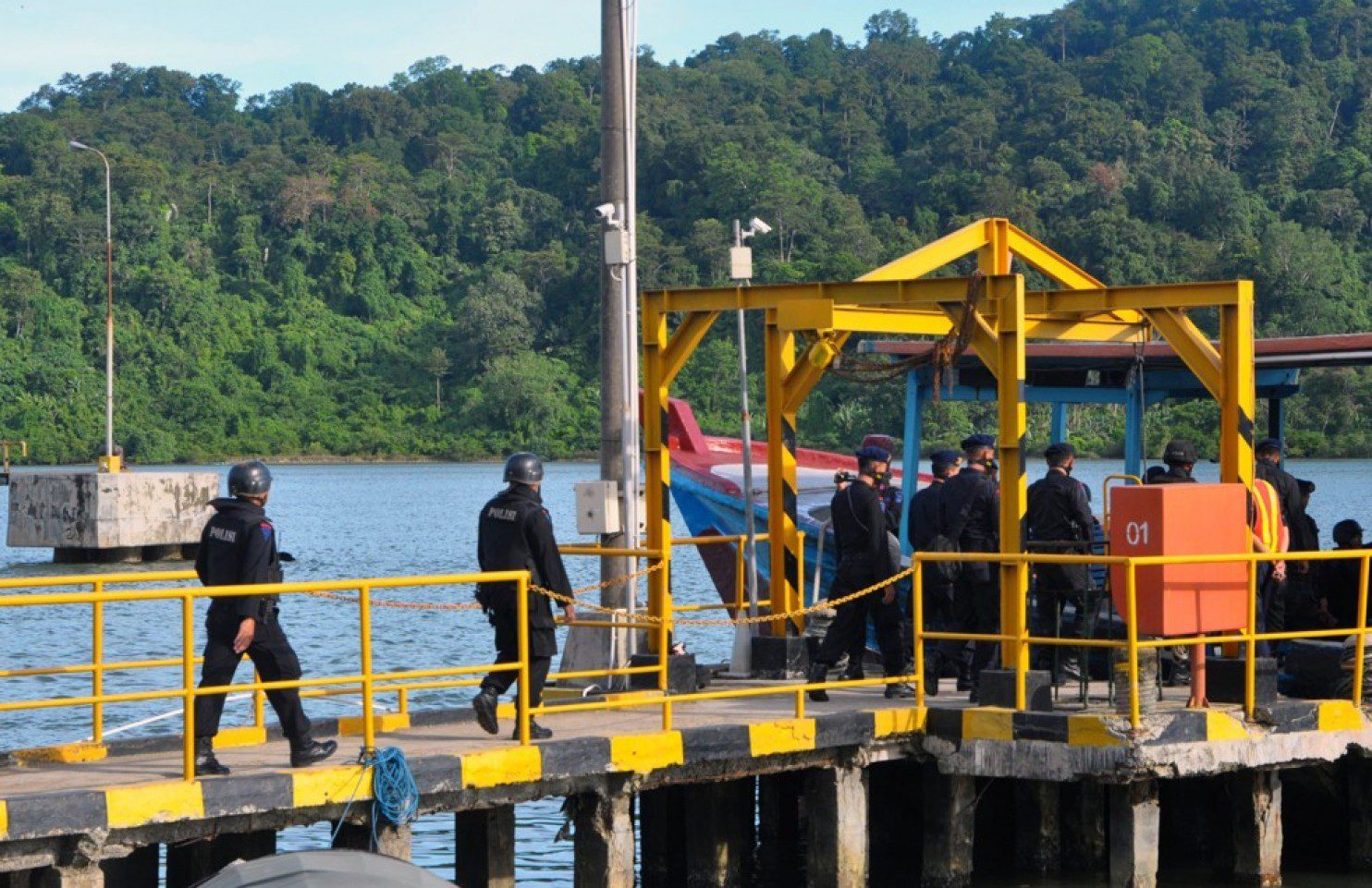 Death By Firing Squad
Indonesia is one of 53 countries, including America, to use firing squads as a legal method of execution. The way that it is carried under Indonesian law is by a 12-man firing squad. Each prisoner is taken to a secluded area where shots will not be heard by the public. They are given the option of standing or sitting, covered by a blindfold, hood or nothing, and then tied to a pole.
A spiritual adviser is then permitted to spend a few minutes with the individual if they so choose, before the 12 guns are raised. Only three guns are loaded with live ammunition, the shots are aimed at the heart and fired from around 5 metres away.
The six other prisoners that were executed were Raheem Salami, Silvester Obiekwe Nwolise, Okwudil Oyatanze Martin Anderson from Nigeria; Zainal Abidin from Indonesia; Rodrigo Gularte (said to be not guilty by reason of insanity) from Brazil.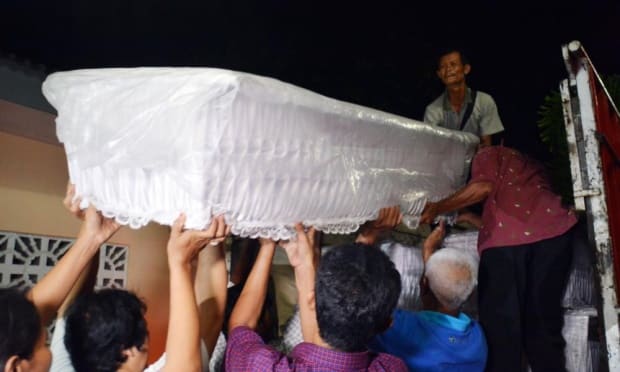 At the last moment, Filipino Mary Jane Veloso, mother of two young sons, was spared, to be returned to prison later today. It is claimed that she was the victim of human trafficking, who was tricked into carrying drugs. It is thought that she has been saved in order to act as a witness against her trafficker.
"We are so happy, so happy. I thought I had lost my daughter already but God is so good. Thank you to everyone who helped us," Mary Jane's mother told CNN.
Indonesia's Response 
Indonesia are standing firm in defence of their decision to carry out the executions, with the President declaring that illegal drug use is a national emergency for Indonesia. He is quoted below:
"I will say this firmly: No one may intervene with the executions because it is our sovereign right to exercise our laws"
"We want to send a strong message to drug smugglers that Indonesia is firm and serious in tackling the drug problem, and one of the consequences is execution if the court sentences them to death"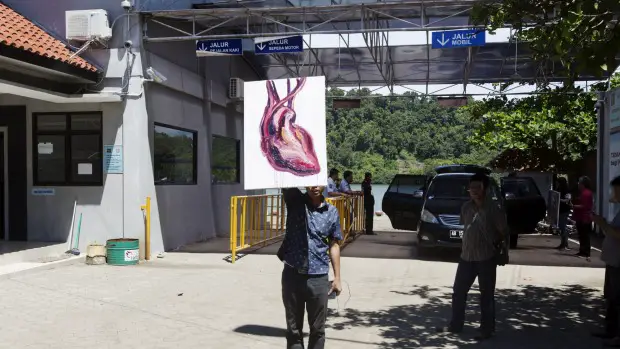 Australia's Response
The immediate reaction from Australia has been to recall its Ambassador to Indonesia. Tony Abbott has declared the executions "cruel and unnecessary" particularly because both men had been "fully rehabilitated" during a decade in prison, they had been in their early twenties on arrest.
The diplomatic recall does not seem to have concerned the Indonesian President. There are apparently no plans to recall their own ambassador in response.
"This is a dark moment in the relationship, but I'm sure the relationship will be restored," Abbott has said, despite earlier threats related to the huge amount of relief effort Australian supplied to Indonesia in the wake of the Tsunami.
The Foreign Minister has suggested that Australians may choose to take vacations elsewhere following the executions, but Indonesia once again appear unperturbed. They have even withdrawn a plan to allow Australians to enter Indonesia without a visa.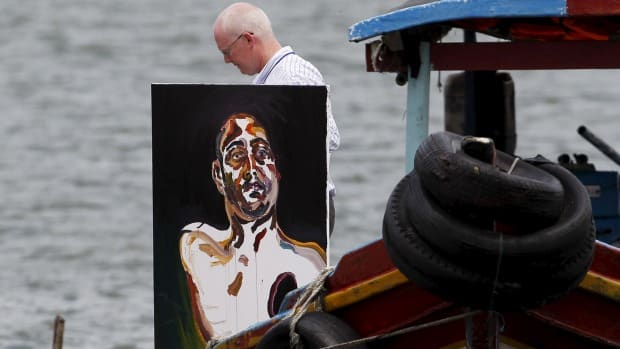 The Family's Response
Chan and Sukumaran's family and friends stood by them through the last ten years, fighting in every way that they could. Lawyers for the pair have also said how they were completely rehabilitated and remorseful, asking for forgiveness. The two men had even been offering counsel and support other inmates, with Chan ordained as a Christian minister leading prayer meetings. Sukumaran had become a painter, establishing art classes inside the Bali prison.
There have been poignant tweets and comments from family and friends following the news that the executions had taken place.
"They were just amazing," Sukumaran's brother, Chinthu has said regarding the two men in the last few hours of their life. "They were strong and calm."
"I love you more than you can imagine. Your legacy will live on. I promise. Save me a place in heaven."
Todung Mulya Lubis a lawyer for the pair tweeted, "I failed. I lost," "I'm sorry."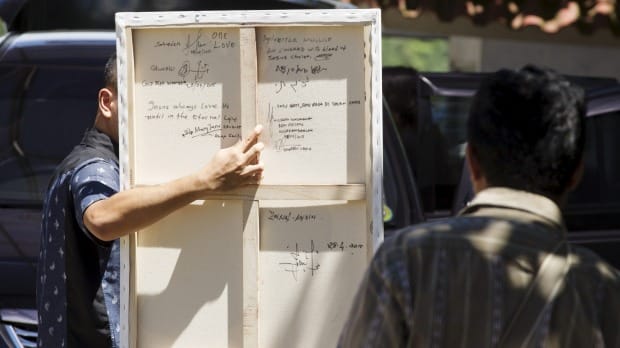 Thoughts
Public opinion is strongly divided, with many people feeling that the law is the law, and Andrew Chan and Myuran Sukumaran knew what they were doing. Many others however, feel that this was unjust. Amnesty International has condemned it as a 'theatre of cruelty'.
Australia could have waited for the Bali Nine to reach Australia before acting on the information that they had, and proceeded through the Australian legal system. The result would have been a very different story.
Whatever the personal opinions, and political standpoint at the present time, the fact is that Australia and Indonesia will not want to permanently damage their relationship, so I don't expect a huge reaction from the Australian Prime Minister, beyond some strong words and the recall of the Ambassador. What do you think? Do you agree with the death penalty? Should Australia impose sanctions?